2 Destinations for Cat Lovers in Amsterdam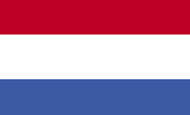 If you are a U.S. citizen, you will not need a Holland visa to travel to Holland and visit the canal ring in Amsterdam. If you're a lover of all things cat, there are two places you must put on your bucket list on your Amsterdam trip.
KattenKabinet – Herengracht 497
The KattenKabinet (Cat Cabinet) is a historical building that has an art gallery and big time love of cats.
The museum was created as an homage to the founders much loved ginger cat named, John Pierpont Morgan, who has a shrine dedicated to him. You will find cat paintings, cat sculptures, and cat drawings all over the first floor. There are also resident cats that move among the artworks.
Open Times: Monday to Friday – 10am-4pm, Saturday and Sunday 12-5pm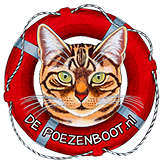 Another interesting attraction for cat lovers is  De Poezenboot – Singel 38G. The Poezenboot (Cat Boat) is the only floating cat sanctuary in the entire Netherlands. It's been a thing since 1966 when a woman named Henriette rescued a family of cats and took them into her home. This was the beginning of many cats she rescued and soon she needed more space. Her solution was a houseboat.
Opening Times: Daily – 1-3pm, except Wednesdays and Sundays