5 Top Things to Do in Malawi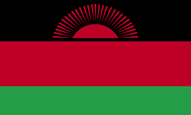 Malawi is a landlocked country in Africa, that has a lot to offer tourists. United States citizens do not require a visa for entry, just make sure your passport is current.
If you need help with that we can help expedite your passport. Your nationality may require a visa for entry to Malawi, if you are unsure, just contact our offices, we'll be glad to help you. If you are wondering what to do in Malawi, here are the top 5 things to do and see and Malawi.
1. Nkhotakota Wildlife Reserve
This destination has come a long way. Once it was left to the poachers due to lack of funding. In 2010 the reserve received funds from the World Bank to the tune of $850,000 and was able to fund restoration of the area to encourage tourism and conservation of the wildlife. Tourists can see crocodiles at the Bua River, and it is not unusual to see elephants crossing the river. Antelopes, baboons, and leopards are also common sites. Tourists may also go salmon fishing.
2. Cape Maclear
Want something low-key and relaxing? Spend some time in Cape Maclear. Around a bay filled with blue water that is great for fishing, boating, snorkeling, hiking, or diving. Nighttime brings music in the streets and dining from street food to fine French cuisine.
3. Vwaza Marsh Wildlife Reserve
A little off the beaten path for tourists, but this will be your absolute, best chance to see elephants. The best time to see them is to visit between July and September. It is not unusual to have bull elephants come in and munch on nuts around the restaurant. The birdwatching is also prime at this reserve.
4. Likoma Island
Likoma Island is located on the Mozambican side of Lake Malawi but are still considered part of Malawi. The island is 17 sq km and has a population of around 6000 people. The atmosphere is relaxing and tourists can enjoy the
view. The pristine beaches offer days in the sun on the water's edge as well as many things to do. For a taste of the food the locals enjoy, check out the Hunger Clinic for a taste of Malawi cuisine, or choose a favorite you know like fish and chips.
5. Hiking Mt. Mulanje
Mt Mulanje is an adventure not to miss. It has a steep rise from the plains and has nearly vertical cliffs rising over 3200-feet. There are also several places where rivers run off creating magnificent waterfalls to view. There are clear paths for hiking up the mountain, many huts to stop by, and exquisite scenery all the way. The mountain streams are safe for drinking from and swimming holes are designated for a quick cool off from a day of hiking. All hikers need to register with the Likhubula Forest Station before exploring the mountain.
Those are just 5 of the fun destinations you can find in Malawi. There are so many more enjoyable activities and places to explore in this exotic land.