Requirements for Travel to Angola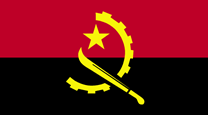 Angola is a rapidly developing country. If you want to visit an African country that is in its infancy of turning around years of war and strife, this is your destination.  Development was severely restricted by a 13-year war for independence and a 27-year civil war that broke out upon independence in 1975 and destroyed most of the country's infrastructure. The economy has gr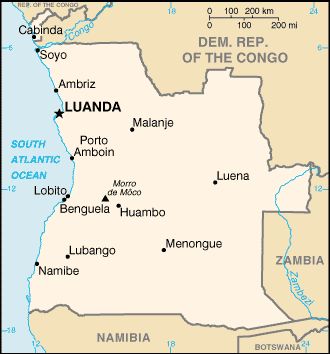 own at a double-digit annual rate since the war ended in 2002
What is the capital city?

The capital city is Luanda.
What is the official language?
Portuguese is the official language used.
Can you get a travel visa upon arrival in Angola?
No. U.S. citizens traveling to Angola will find the process for getting a travel visa is a little different than obtaining travel papers for other countries.
How long is a travel visa to Angola valid for?
You can get a tourist visa for 30, 90, or 180 days. You may also require a visa for transit through Angola to another destination.
Are any vaccinations required?
Currently, you will need to have an International Certificate of Vaccination for yellow fever to enter the country.
Let us help you get your Angola travel visa in the easiest way possible. We have a handy instruction sheet available for you to use.
Contact our staff today and let us know your travel plans so we can walk you through the process. We will also make sure that your passport meets the requirements for entry to Angola so you can travel worry-free.