Do You Need a Passport to Travel Within the United States?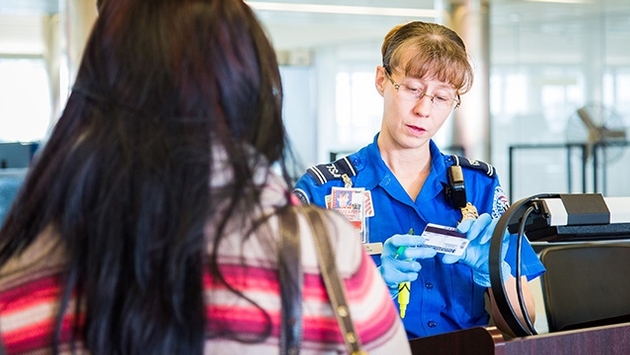 The answer is: not just yet.
As of Friday, several states had issued-i.d.'s that were considered not in compliance with the Real I.D. Act. This would make having a passport a necessity for flying out of one of those states to another state.
On Monday, January 11th, the Secretary of Homeland Security announced that a new timeline was being implemented to give the states adequate time to comply with the more secure measures. The new deadline is January 2018.
The two-year delay was necessary because less than half of the states in the US have met all the Real ID requirements. In the statement, Johnson said that only 23 states were "fully compliant" at this time. Five states are completely non-compliant and were not given any extensions beyond Jan. 1 of this year. They are Illinois, Minnesota, Missouri, New Mexico and Washington. 22 states had not fully met the requirements of the Act, but given extensions of various lengths because they were working towards implementation.
If you want to see the timeline for your state's compliance to the Real I.D. act, Homeland Security has set up a website.
It's not a bad idea to have a passport ready to go. If you've never applied for a passport, or you need to renew your passport, we can help you. Visit our Passport page or call our office at 713-874-1420.