Do You Need a Travel Visa for Denmark?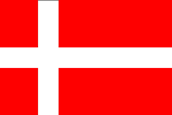 The short answer to that question is : probably not.
U.S. citizens traveling to Denmark for business or pleasure will not need a visa to enter the country.  You will need a valid passport.
However if you are a citizen of another country and plan to visit Denmark, you may require a visa. Please contact our office and one of our professional agents will help you determine if a visa is required for your individual travel needs.
We work one-on-one with our clients to make sure your travel happens as smoothly as possible.
Standard processing time for a travel visa is 5-10 business days, however Rush and Emergency processing services are available as fast as 1 day.
If you are traveling to Denmark, call us today (713) 874-1420, to see what documents are necessary.