Ghana Tourism: 7 Places to Check Out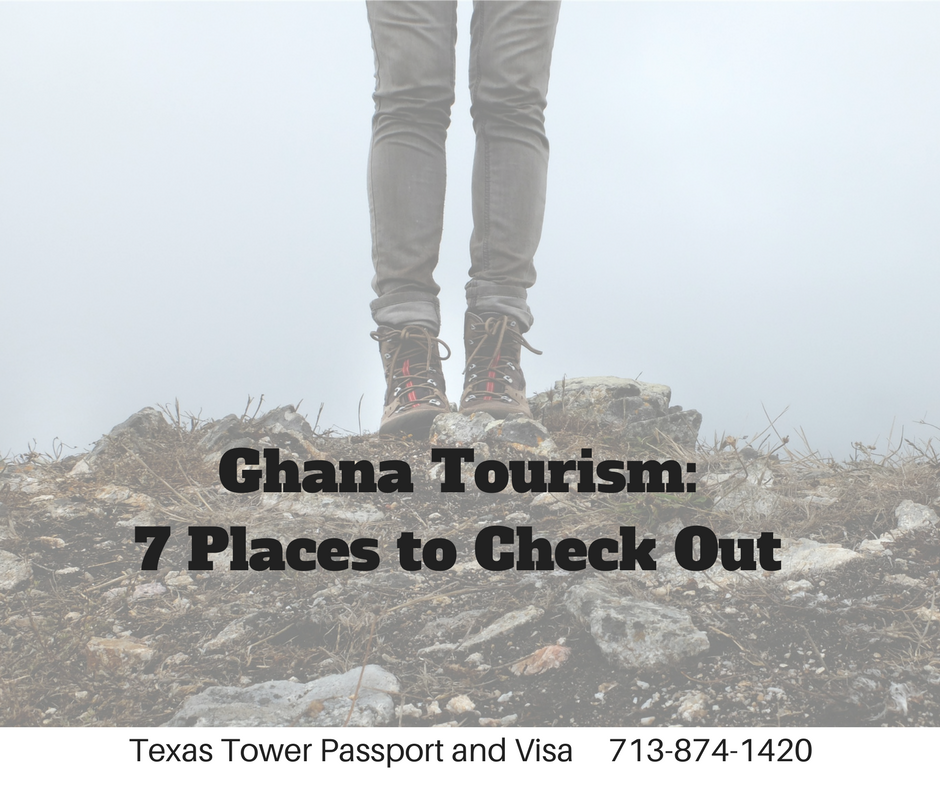 Thinking about visiting Ghana? This African nation is a must-see.
Visitors hear the word, "Akwaaba" frequently traveling through the streets and all over the country. The basic meaning is "Welcome" but it is used to spread the warm, welcoming feeling Ghana is known for.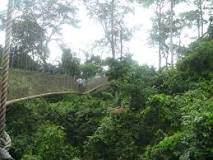 Kakum National Park
Love the forest? Love birding? If walking under a natural canopy of trees is included in your idea of a beautiful view, don't miss visiting this national park. It covers 375 square kilometres and is a frequent destination for nature enthusiasts.
Cape Coast Castle
Cape Coast Castle is a reminder of a sad history in Ghana of slavery. When gold was discovered, so much in the area it's where the name "Gold Coast" came from. European traders built the castle to help protect it and enslaved Africans to work at the castle. This is one of roughly "slave castles" located on the Gold Coast.
National Museum of Ghana
There are six national museums in Ghana, this is the largest and oldest located in the capital city of Accra. Definitely worth your time to go visit.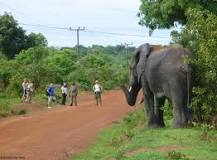 Mole National Park
What was once a small game reserve in 1957, is now the largest national park in Ghana. Experience tours where you can photograph wildlife in their natural habitat. Elephants are a frequent sight.
Elmina Castle
History buffs will appreciate a tour of this castle built in 1492 by the Portuguese. It originally served as a trading post and slave trading station. If you want to read more about this castle, at Ancient Origins.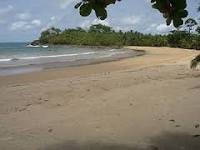 Busua
Want to kick back and enjoy a beautiful beach view? Busua is the destination for you. An interesting side-note, if you have ever wanted to surf, Busua is home to most of the avid surfers in Ghana. Get some pro-tips!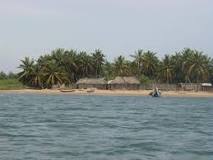 Lake Volta
This lake was formed by the contained water of the Akosombo Dam. There is quiet fishing, lakeside fun, and friendly people abound. If the beach isn't your thing, but you enjoy fishing check out Lake Volta.
Nzulezo
This is known as "The Village on Stilts" and indeed, every building is up on stilts or built on platforms over the water of Lake Tadane.  There are waterfalls nearby, abundant fishing, and quiet, lakeside enjoyment for travelers.
Entry to Ghana for United States travelers requires a visa and a passport. If you'd rather spend time planning your trip than visiting the embassy and dealing with paperwork, let us do the legwork for you. It starts here at Ghana Visa.