How Long Does it Take to Get a Passport?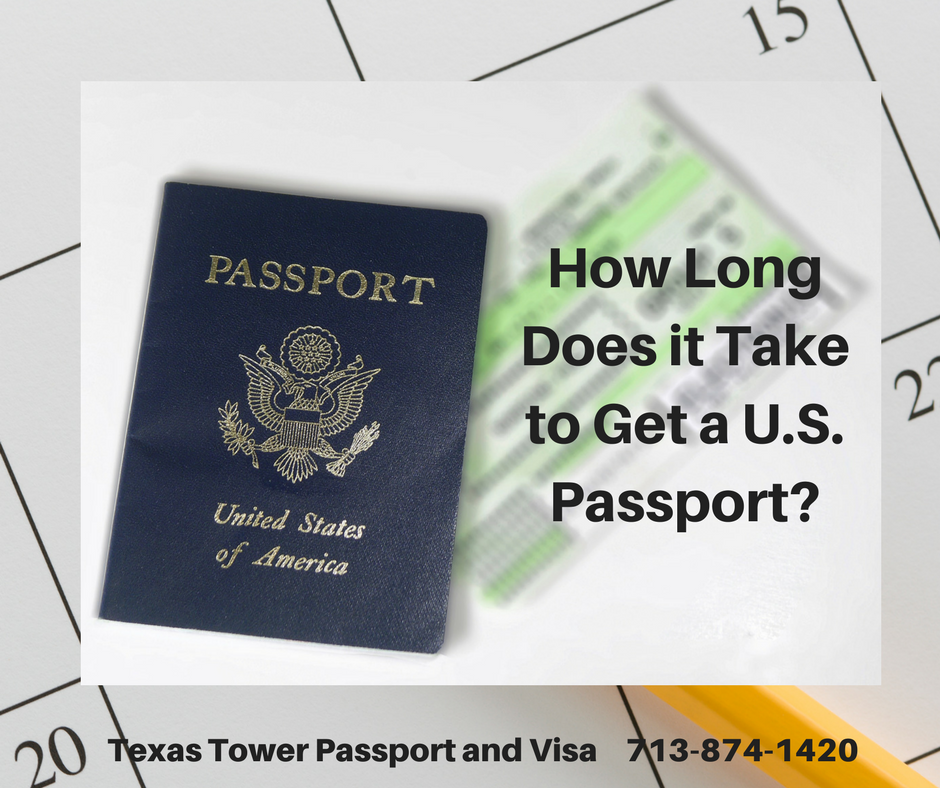 No matter what the reason is that you need your passport, we can help you.
The number one reason people realize they suddenly need their passport, is the country they are about to visit needs to see that you have more more than 6 months left on your passport before it expires. If you have less than six months left until the expiration date, pretty much consider your passport expired.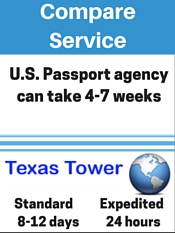 You have choices for renewing your passport, changing the name on your passport, or even applying for your first-ever passport for yourself or a child in your family.
If you choose to go through the State Department – there are fees and the process can take on the average anywhere from four to seven weeks. This is exactly the reason it makes sense to outsource the processing of the paperwork to Texas Tower.
We can bring the standard time service for obtaining your passport down to 8-12 days.  If you need your passport on a rush basis, we can have your passport within 24-hours.
Read more about the types of passport situations we can assist you with at the Texas Tower Passport page.