How to Change Your Name on Your Passport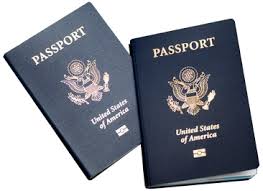 Life happens and sometimes those happenings include a change of name. Along with your driver's license and social security card, you'll also need to update your passport. We can make the process easy.
First you will need to complete an application Department of State's passport portal. Remember, they require original signatures so you cannot scan or email the documents.
Two passport type photos, we recommend that you take the photos at Walgreens or CVS. However, it is permissible to take the photos yourself. There are strict rules to follow to meet the State Department's guidelines for passport photos if you choose to take your own photos.
We have an authorization letter you will need to sign that gives Texas Tower permission to act on your behalf obtaining your updated passport. You will need to include a copy of your current passport. It must be currently valid and undamaged. You will be receiving a new passport, and your old passport will be returned to you with a cancellation mark.
If you require rush service on the re-issue of your passport, you will need to include a flight itinerary or a letter from your company stating you require rush level service. We can help you if you need a sample letter to meet the requirements.
To substantiate your name change, you will need to include an original or certified copy of your marriage certificate, divorce decree, or other court order. No scans or photocopies may be accepted. Get started here on our handy page for changing your name on your passport.