How to Get Your Ghana Travel Visa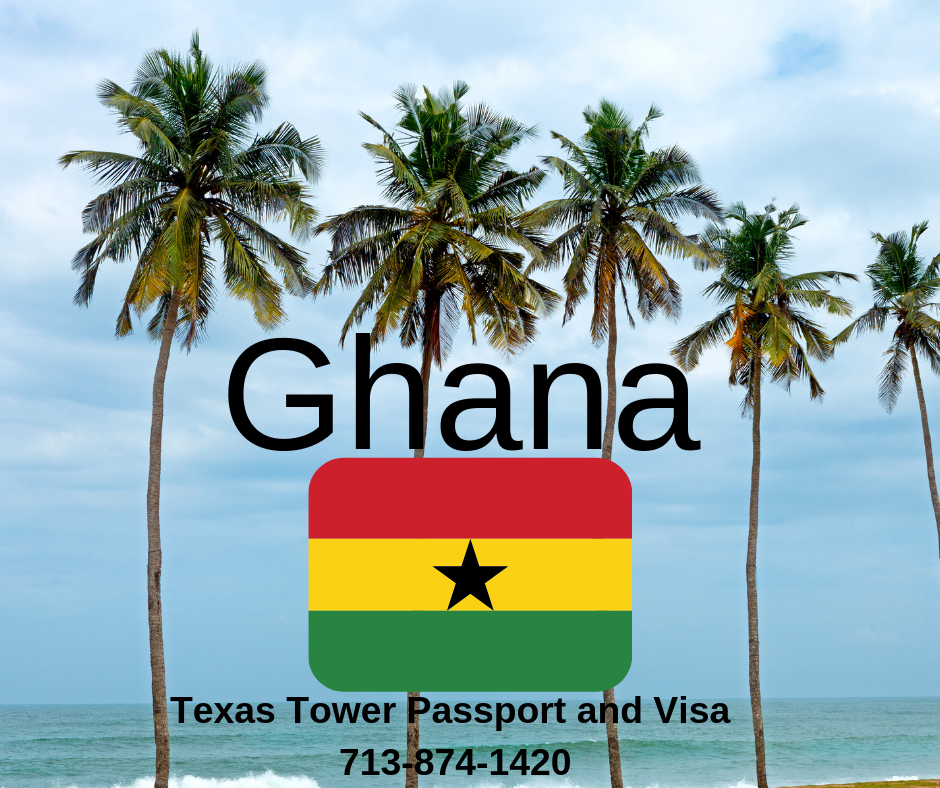 Our office in Houston, Texas processes travel visas for travelers going to Ghana frequently. Travelers that are visiting for either business or tourism will require a visa for entry into the county and the maximum stay on a visa is 30 days. Here are the requirements for both visa types.
For Business Travelers to Ghana:
We can expedite your travel visa just get the following:
Two completed Ghana visa applications (available on our Ghana visa page)
Two passport-type photos.
Physical U.S. passport with more than six months left before the expiration date and one blank visa page.
One copy of your flight itinerary.
An invitation from a host in Ghana is required.
Company business letter, if you need to know the requirements the letter must meet, just ask. We can help you.
And finally, a copy of the Texas Tower order form.
For Tourists traveling to Ghana, the requirements are less stringent than for business travelers.
You will need two passport-type photographs.
You will also need two completed applications for a Ghana visa.
Physical U.S. passport with the same requirements for expiration date and blank visa page.
A copy of your flight itinerary and a Texas Tower order form.
When you outsource the acquisition of your travel visa to us, we make the trip to the embassy for you. Please note the Ghana embassy is closed on Fridays, so if you have last minute travel plans, take that into consideration.
Ready to get started? Just go to our Ghana Visa page and if you have any questions, call our  Houston office at 713-874-1420, we'll be glad to assist you.