How to Get Your India Travel Visa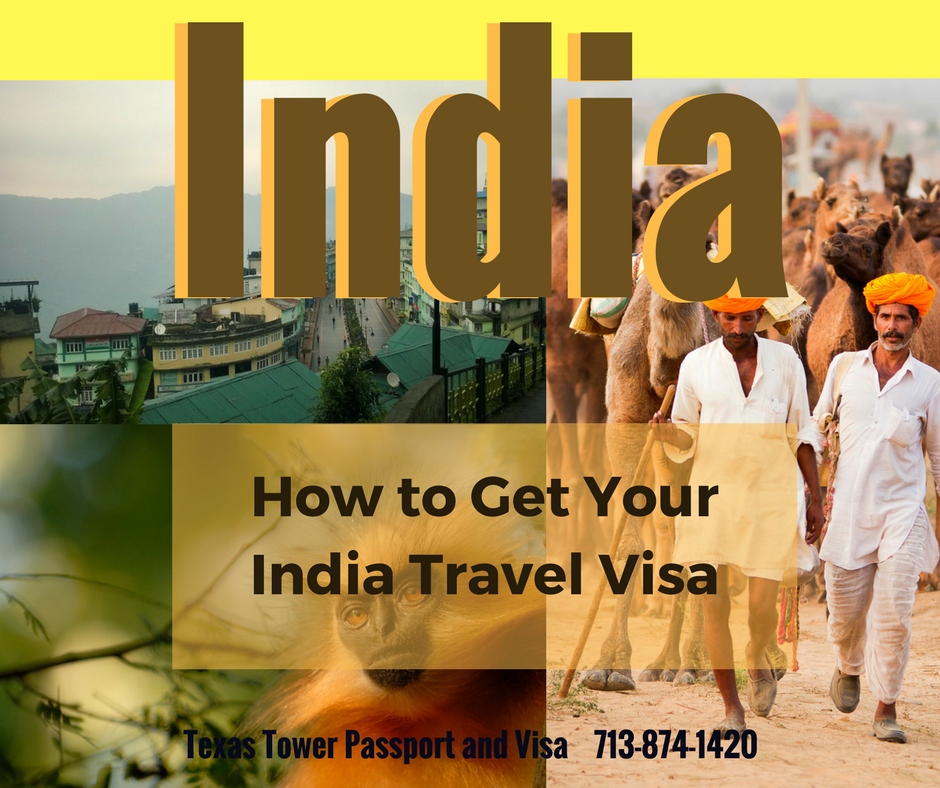 Individuals planning a trip to India will find along with your passport, you need a travel visa for entry to the country. There are business and tourist class travel visas required, depending on the nature of your trip.  Here are some common questions about getting your visa to India.
Can Texas Tower process visas in all jurisdictions?
Yes! However if you are within the jurisdiction of Houston, we do charge an extra fee. You can read more about that here.
What is the average processing time for an Indian visa?
You will need to allow 10-business-days once the application has been submitted by us.  Some applications can take 3 weeks to process.
Is there a way to get rush service?
Due to the detailed nature of the visa process, there is no rush service available. The standards for acquiring a travel visa from the Embassy are very exacting and something as small as the signature on your passport not matching the signature on your visa application exactly can result in your visa application being denied.
May I get the visa upon arrival in India?
Although many countries let you obtain your visa upon arrival, India currently does not.
I was born in India, can you process my travel visa require for India?
Unfortunately, we may not be able to help you. You will most likely need to apply at the Embassy in person if you born in India, Pakistan, or Sri Lanka.
What will I need for a travel visa to India for business?
Here is everything you will need, including links to forms.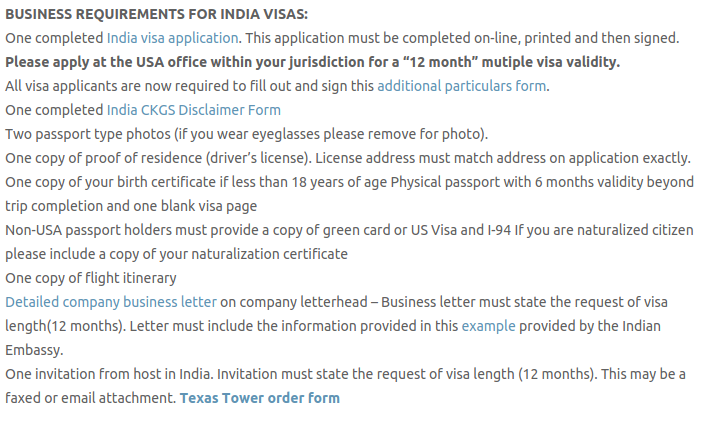 What documents do I need to get a tourist travel visa for India?
Just like the business visa for India, we have put together a handy list for everything you need to make application for your visa a breeze.


If you have a question about getting your passport or visa to India, call our office at 713-874-1420 or  just send your question to @txtpassportvisa on Twitter or Texas Tower on Facebook.