How to Get Your Jordan Visa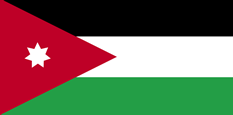 Visiting Jordan traveling from the United States, you're going to need a travel visa for entry to the country.
Fortunately, we can help make the process of getting your Jordanian travel visa seamless. If you gather up the paperwork, we will do the legwork of visiting the embassy or consulate for you to obtain your visa. We can even expedite the standard service and get your visa in your hands in just 1-2 business days.
Here is all you need to get together to obtain your Jordan Business Travel Visa: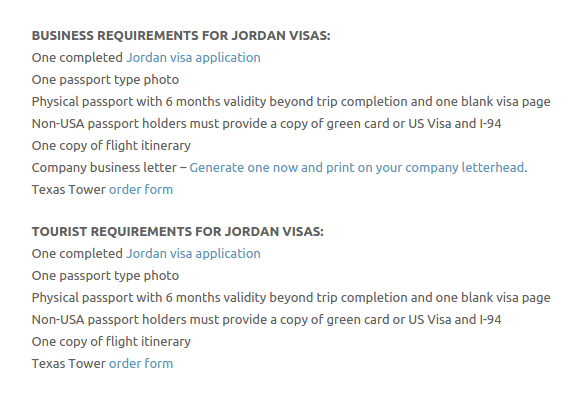 Also this is a good time to review your personal passport. Make sure your expiration date isn't happening within 6 months of the completion of your visit to Jordan, and also that you have at least one blank page. Texas Tower can assist you with fast passport renewal as well as obtaining extra pages for your passport in a timely manner.
There are no vaccination requirements to visit Jordan, and if you'd like to keep up to date on the latest travel warnings for Jordan and the region, you can do so at the Jordan Travel page at the U.S. Department of State.
Wondering what else to do in Jordan?