How to Get Your Sri Lanka Visa Faster
If you are a United States citizen traveling to Sri Lanka, you're going to need a travel visa for entry along with your passport. Here is how easy it is to get your travel visa through Texas Tower.
What types of travel visas are available for Sri Lanka?
Tourist and Business-type travel visas are required depending on the nature of your visit to the country.
How long is a Sri Lanka visa good for?
Maximum stay is 30 days.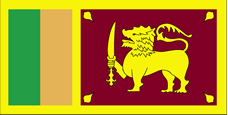 What paperwork is needed?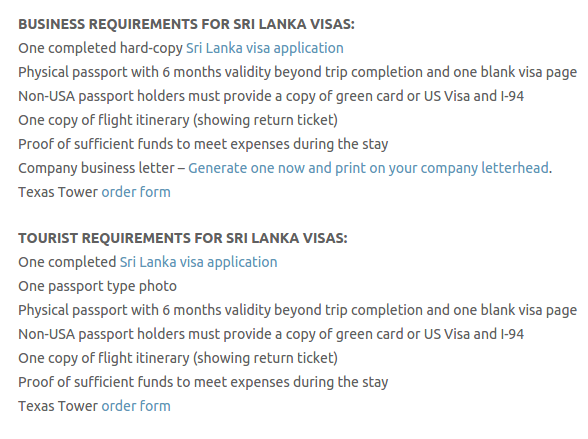 Where can I check to see if any travel warnings have been issued for Sri Lanka?
At the time of this writing, there is a travel warning issued by Qatar for travel to Sri Lanka due to the H1N1 flu outbreak. The U.S. has not as of yet issued any travel warnings. If you want to know more regarding current travel warnings, you can either ask us, or go straight to the State Department's travel warning page for Sri Lanka.

How fast can I get a Sri Lanka visa?
Our standard processing ranges from 5 to 8 working days. If you need your travel visa expedited we can obtain it as fast as 1-2 working days. Just discuss with our staff how quickly you need your travel documents. We handle each client individually to make sure you get exactly the travel documents you need as fast as you need them.  Get started here
If you want to get an e-Visa for travel to Sri Lanka, we can assist you. Get more information about obtaining a Sri-Lanka e-Visa here.