How to Get Your Visa for Travel to Vietnam

Before you can enter Vietnam, if you're an American citizen, you're going to need a travel visa. You have two basic choices regarding travel visas, you can wait weeks and make the trip to the embassy or consulate yourself, or you can outsource the task to us and enjoy planning your trip.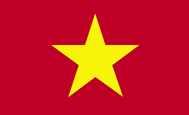 Although some countries do allow travelers to obtain their visas upon entry to the country, Vietnam is not one of those countries. You must have your visa in hand before you go.
Here is what you'll need for either a Business-class or Tourist visa to Vietnam

Remember, your passport is essentially expired 6 months before the due date. We can expedite your passport if you also need that renewed before your travel to Vietnam.
Travel warnings are not issued by the State Department often for Vietnam, but you should always make it a habit to check any country you're visiting. You can check travel warnings for Vietnam here.
Curious about what to see and do in Vietnam? Here is a great travel video that shows just a sampling of the diverse sights to see.