How to Get a Madagascar Travel Visa
If you're planning a trip to Madagascar and you are a United States citizen, you will need a travel visa for entry to the country for both tourist or business purposes.
We can help expedite either type of visa request and save you a trip to the embassy. Here is an overview how the process works for both types of travel visas.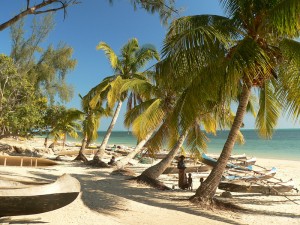 For a Madagascar business visa
The maximum stay on a business visa is 30 days. You will need to complete the visa application on the Madagascar visa page of our site. You will also need to provide a passport quality photo. Your physical passport will need to be submitted along with making sure the expiration date of your passport is more than 6 months beyond your travel completion date in Madagascar and there should be at least one blank visa page. If you are not a U.S. citizen, you will need to provide either a green card or a copy of your current U.S. visa and I-94.
Your business visa application will require a copy of your flight itinerary and a company business letter. We can provide a sample letter. Last but not least, you will need to submit a completed TexasTower order form.
For a tourist travel visa to Madagascar
You will need the same application form, your passport will have the same requirements, and you will need your flight itinerary. The only thing tourists will not need is a business letter
If you need to get your travel visa for Madagascar, or have any questions, contact our offices today and get the information you need to make getting your travel docs for Madagascar fast and easy.