Before You Travel to Myanmar, You Must Do This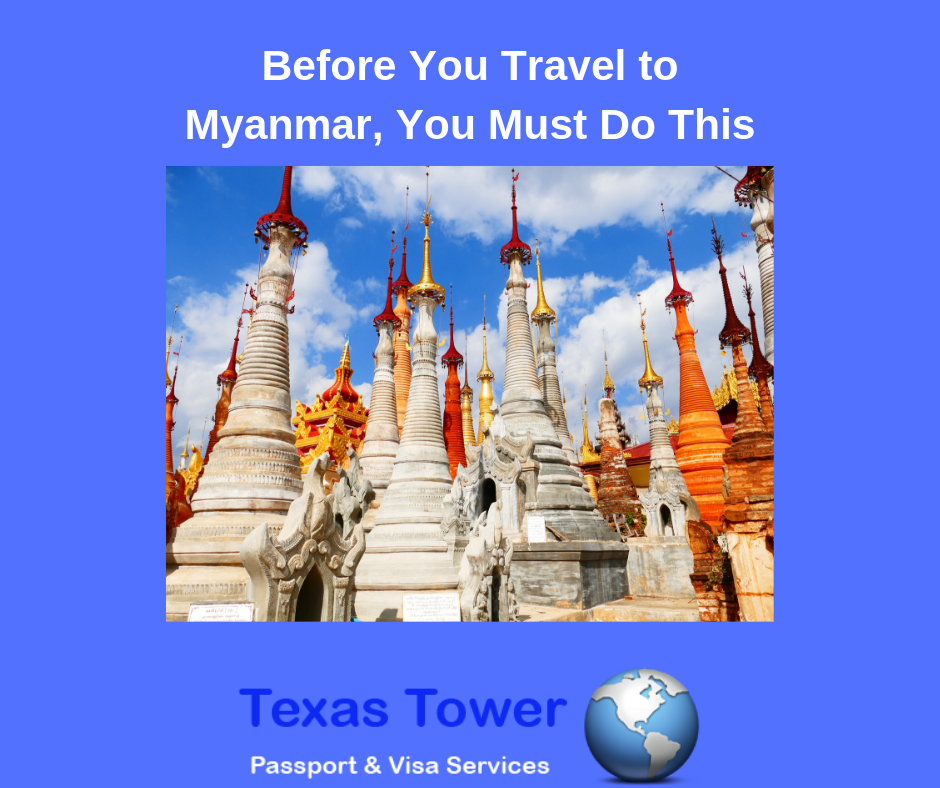 Once known as Burma, the country of Myanmar requires a visa for United States citizens wishing to enter the country. It also has a few special requirements you do not normally have to meet to obtain a visa.
The maximum stay for either a tourist or business visa is 30-days, and this is a visa you cannot obtain upon arrival in the country.  To get your travel visa, just fill out the required paperwork and we can make the visit to the consulate for you.
United States travelers living in New York, Connecticut, or New Jersey addresses will need to apply for their visa directly at the Myanmar consulate located in New York City. Texas Tower can do the legwork for you if you live in those cities, but there is an additional $40 service fee.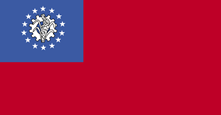 Requirements for Travel Visas to Myanmar



Myanmar has had travel warnings issued in the recent past. Especially around elections. Check with the Department of State to get the latest travel warnings at their Myanmar/Burma page.
If you're curious to get a glimpse of Myanmar before you go, check out this travel video from Myanmar Travel Information:
If you have any questions regarding the acquisition of your Myanmar travel visa, call our office at 713-874-1420, we have someone ready to help you.