My Dog Chewed My Passport-Can I Use It? And Other Passport Questions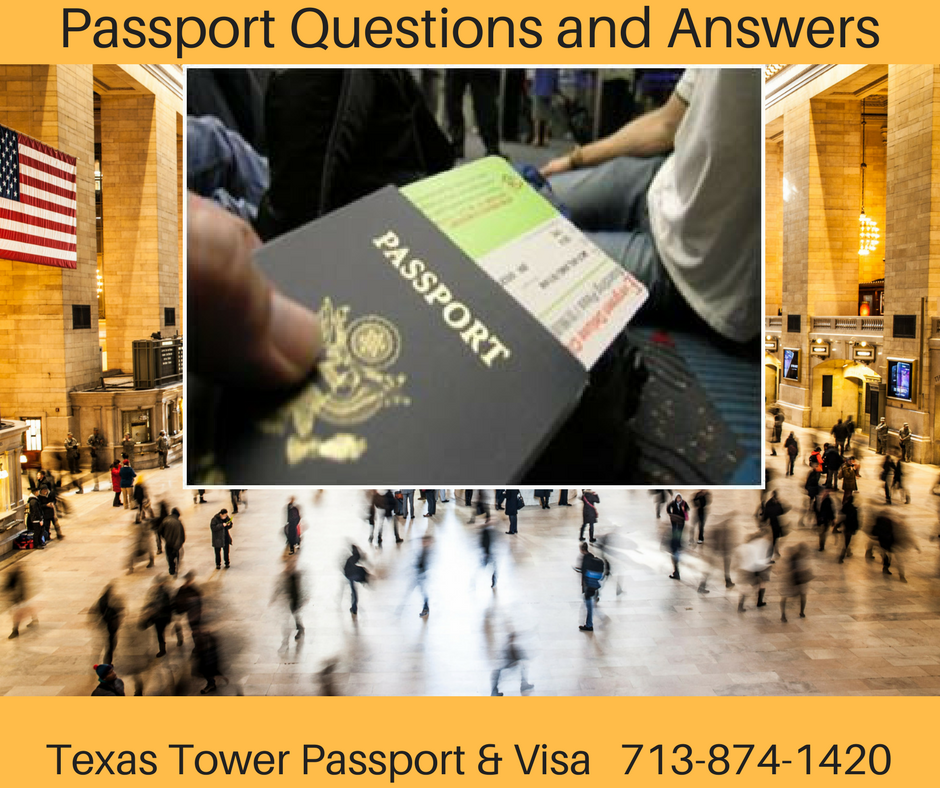 Here at TexasTower.net we process a lot of passport requests. All types of requests like new passports, renewing passports, helping people handle lost or stolen passports, and a lot of other situations that fall in between those reasons. Here are some common questions about passports.
How long does it take for a first time applicant to get a passport?
It depends on the time service you request. Our standard turnaround time for processing a new passport request is 8-12 business days. If you need your passport faster, we can expedite it as fast as 24-hours and even meet you at the airport if necessary.
I've heard using a passport service is a scam.
We've heard the same. There are some bad eggs in our industry like many other industries. We work hard to make sure every client we process a passport, visa, or certified birth certificate request gets the best service. We exist to take the legwork out of getting your travel documents and have been in business for decades. The service you pay for is getting your passport or visa much faster than going through the U.S. government agency and you don't have to make an appearance at the embassy or consulate for your travel visa. The good news is, the companies that are set up to merely scam people don't last too long.
At what age does a baby need a passport to travel internationally?
We'll answer that question with a question: how soon are you traveling? Even newborns need a passport if you're traveling outside the United States. If you have a child traveling with you under 15-years of age, you'll need to apply for a child passport.
A friend told me if my passport has less than six months before the expiration date it's basically expired. Is that true?
Yep. If you have less than six months left, most countries won't allow entry. If you need to renew – we can renew your passport as fast as 24-hours.
My dog chewed on my passport but it's still 100% intact, can I use it for travel?
Probably not. The best thing to do would be send us an image and let us see it. If you need to replace a damaged passport, we can help.
Do I need to renew my passport to reflect my name change after my divorce?
You need to reapply for a passport – contact us and we can walk you through it.
Is it possible to have two passports at the same time?
Short answer: yes. Longer answer: there are some special requirements to meet to have a secondary passport. Having a travel destination between politically sensitive countries is one of the most commonly approved reasons. Second passports have a validity of 2 (two) years and many not be renewed.   Approval of the issue of a second valid passport in determined solely by the U.S. Passport Agency, based the applicant's requirement for the passport.
If you have a question about passports we didn't answer here, just ask us at 713-874-1420 or on Twitter  at @txtpassportvisa .