Special Travel Requirements for Visiting Saudi Arabia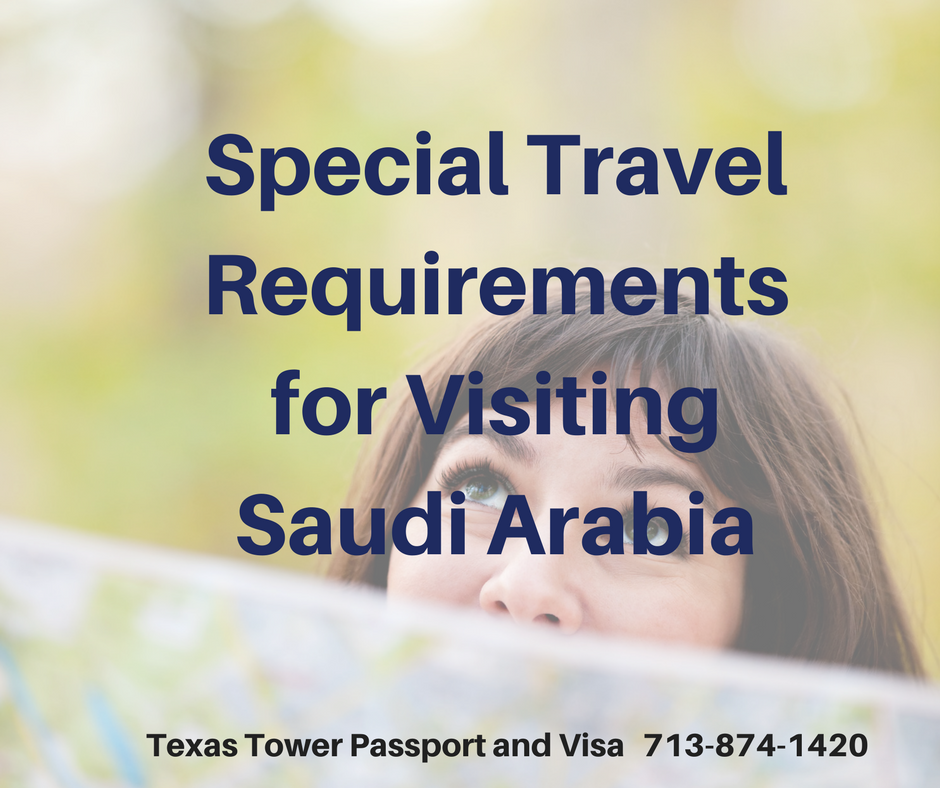 Saudi Arabia has a few special requirements for travelers to know. It is a common belief that travelers cannot take photographs in Saudi Arabia.

Saudi Arabia does allow photography and filming in public areas so long as it does not invade the privacy of others. Sensitive facilities, such as airports, seaports, oil and petrochemical facilities, and military bases that do not wish to be photographed are obliged to place visible signs indicating so.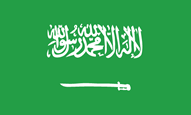 Royal palaces are considered private property and should not be photographed. If you're in doubt if an area can be photographed, don't. There is a great article Petapixel covering the photography laws in detail, Street Photography in Saudi Arabia.
Also pay attention to what you bring with you. Travelers entering Saudi Arabia may not carry:
alcohol

firearms

pork products

religious items

pornographic materials.

If you take a prescription medication, it should be clearly labeled and in its original container.
Here is an overview of obtaining your travel visa to Saudi Arabia.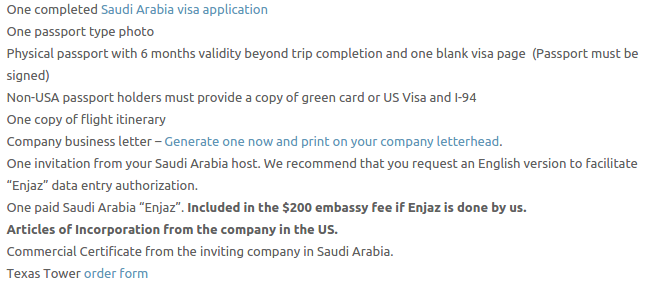 Curious about what to see and do while in Saudi Arabia? Here is a great video showing some great sights:
If you have questions about to obtain your Enjaz for your Saudi trip, call our offices and we can help you.
Need your Saudi Arabia travel visa on a rush basis? We can obtain your travel visa for you in 5-10 working days or expedited is in your hands in 1-2 working days. If you need your travel visa delivered to a Houston airport, we can accommodate that request.
Get started on your Saudi Arabia visa today! Our agents are ready to help you.