How to Get a Travel Visa to Visit Bolivia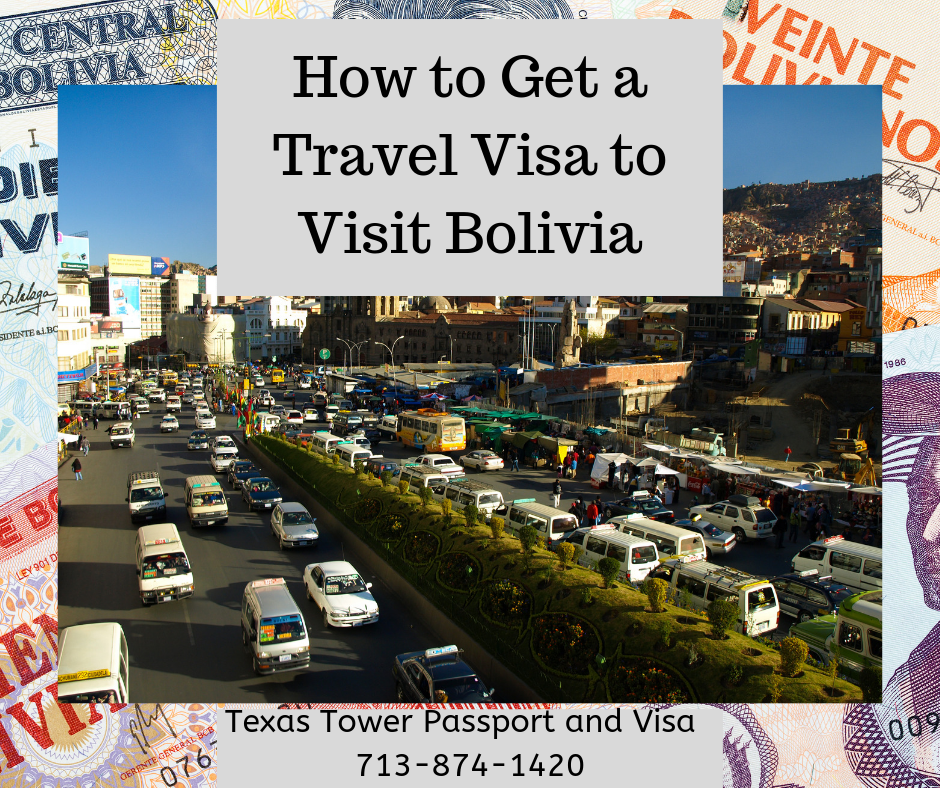 Planning a trip to Bolivia in the near future? Here is a fast overview for what you need to get into the country.
For either business or tourism purposes, you're going to need a travel visa to enter the country. We can expedite both the acquisition of your travel visa for Bolivia, as well as your passport renewal if necessary.
Simply gather the required documents and mail or FedEx them to our office and we can acquire your visa or renew your passport as fast as 24 hours.
Business requirements for  a Bolivia Visa


The U.S. Embassy is located in La Paz. If you want to check on the latest travel warnings, check with the State Department's Bolivia Travel Warnings.
If you're curious what there is to do, here is a video with an overview of the top ten things to see and do in Bolivia.
If you have any questions about your passport or visa for travel to Bolivia, just call us at 713-874-1420, we'll be happy to help.