Tips for Traveling in Russia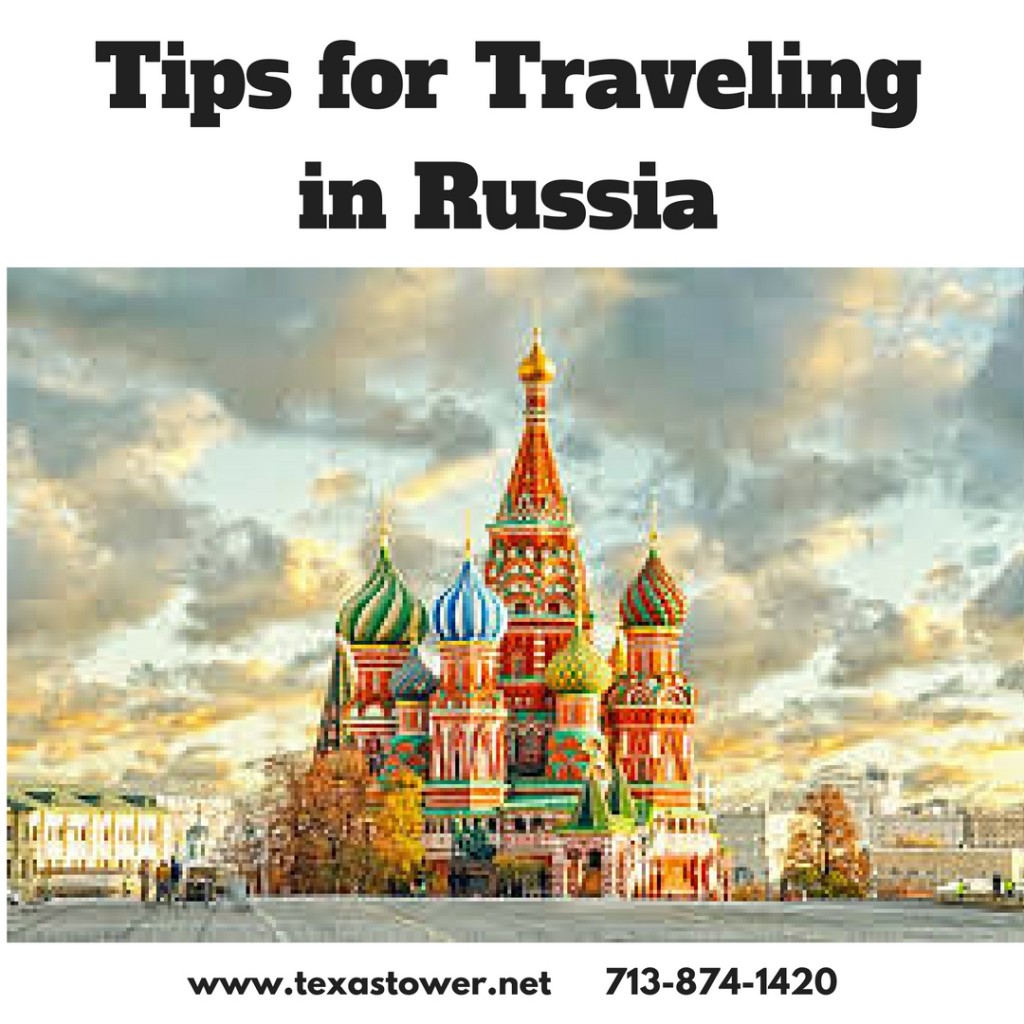 Getting to Russia is easy (and we can make it even easier) – you need a  passport that is current and a travel visa whether you're going as a tourist or on business.  Now, here are five things to know about Russia that you're likely to experience.
Before you enter Russia…
U.S. travelers will go through Immigration Control. Usually, you won't be asked the nature of your visit to Russia, as it's clear from the type of travel visa you're carrying. Then you will go through Customs Declarations. It's very simple. A green door for travelers who have nothing to declare and under $10K in cash on hand. If you have more than $10K in cash or you are selling something in Russia during your stay, there is a red door for your entry. This is the final hurdle for entry into Russia.
The Food
One of the best ways to experience a country is to ditch the restaurants that are recommended to tourists and go for the foods of the region you're in. You should make it a point to seek out Pelmeni. They are wonderful little dumplings made with unleavened bread and filled with everything from Siberian pork, beef, fish and sometimes vegetables. Each region will have their own unique type served with dipping sauces ranging from sour cream, chili, curry, and even mayonnaise! Shaverma is popular, known as shawarma in the Middle East where the dish hails from. The Russians put their own stamp on it and make it just as awesome. A typical St. Petersburg Shaverma usually has a meat such as lamb, goat, chicken, or beef and they are combined with tomato, cucumbers, onion, and a tasty white sauce usually made from kefir and mayonnaise. The sandwich will be wrapped in a traditional pita or lavash bread.
Getting Around Russia
If you don't have an international driver's license, you might think to commute around a country as huge as Russia would be a logistical nightmare, fortunately, it is not. Russia actually has a pretty good and affordable system of public transportation around the country. The railway connections were rated to be on-time by most travelers. In Moscow, the subways are rated as fast and convenient.
Internet and Mobile Service
In the cities, you will find free Wi-Fi on public transportation as well as cafes, airports, hotels and many other places. The prices for mobile data are also very affordable.
Easy Availability of…Everything
In Germany, it's the norm that not too many people are out after midnight. In Russia, the cities don't sleep. Most food and drugstores operate 24/7. There are late night movie showings, you can get food delivered at any hour. There is literally always something to do, see, or eat.
The Hospitality of the People
Forget anything you heard about surliness, Russians are NICE. Travelers rated the passion of the people highly for love of their country as well as helpfulness for tourists.
Need help getting your US passport or travel visa for Russia? We can help! Call our office at 713-874-1420 to get started.