Tips for Your Mali Visa
Mali has some unique things about their travel visas. First of all, the length is longer than many other countries allow. Your Mali visa will be good for a maximum stay of 365 days. You will need a visa to enter the country for both business or tourism purposes.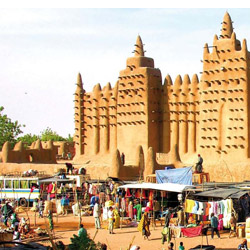 On our Mali visa page, we have made it easy to get the documentation you need with an easy to follow list. For Business travel you will need to complete the Mali visa application (we provide the link), and print two copies.
You will also need to obtain two passport photos. Currently, Mali does require proof of a current vaccination for Yellow Fever for entry into the country. If you aren't sure how to obtain verification, just call our office and one of our agents will be glad to help you. Also, make sure your passport is valid for 6 months beyond the completion date of your trip, you will need to also renew your passport if the expiration date is less than 6 months. You will also need a blank visa page, we can also assist you in adding pages to your passport if necessary.
The requirements for a tourist visa are nearly identical to a business visa.
There are also embassy fees that will need to be paid.
Mali visa fees for US Citizens
Multiple entry valid up to 5 years
receive in 10 business days $ 131.00
Multiple entry valid up to 5 year
receive in 2 business days $ 181.00
That's the basics for getting your Mali travel visa. If you need to expedite your visa or you need other certified documents or translations, we can assist you. Contact our office today and get started!