Top 10 Safest Countries to Visit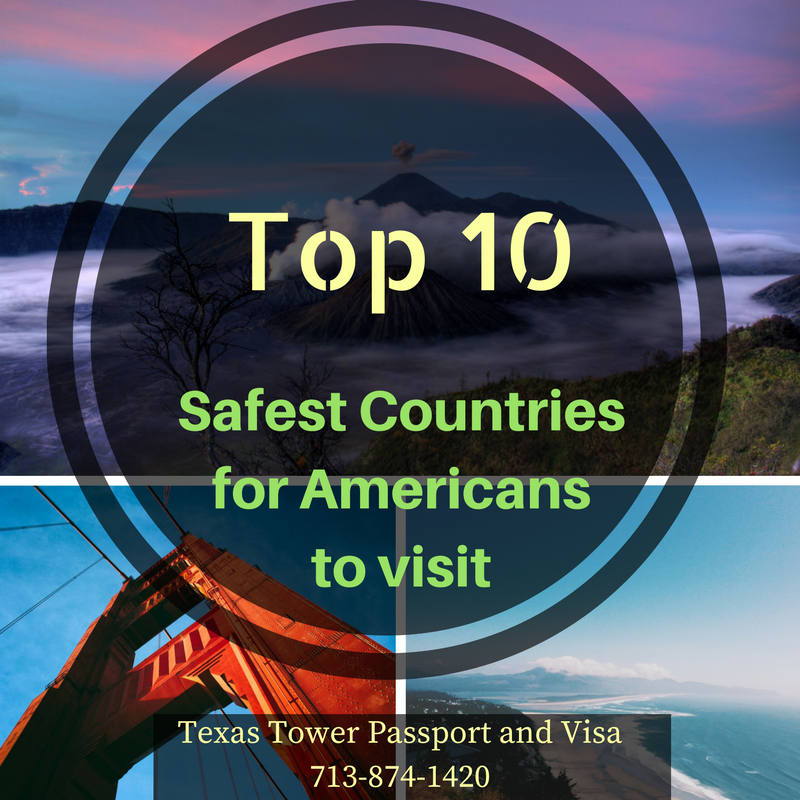 Planning to travel abroad over Autumn and the coming holidays?  Here are the top ten safest international
destinations according to a study conducted by Statista.
10. The Czech Republic – A land of unique cafes and absolutely gorgeous architecture.
9. Australia – Surrounded by the Indian and Pacific Oceans, this is a definite must-visit for anyone's bucket list.
8. Japan – Check out the fast pace and bright lights in Tokoyo, then escape to the quiet mountains or countryside to experience just a few of the many unique sites in Japan.
7. Canada– A fast trip from the United States, this country has both a Pacific and Atlantic Coast and is cross by the Rocky Mountains.
6. Finland – Visitors can enjoy the Northern Lights and also enjoy the ski resorts that populate this Arctic Lapland province.
5. Switzerland – Along with some of the finest watches and chocolate the world has come to know, this mountainous country has gorgeous scenery and awesome hiking trails.
4. New Zealand – This island country is located in the southwest Pacific Ocean and offers a lot to see and do such as exploring beautiful Milford Sound and enjoying Museum of New Zealand Te Papa Tongarewa.
3. Austria – This German-speaking country has mountain villages, baroque city architecture, Imperial history, and rugged alpine terrain ready to be explored.
2. Denmark – Linking Northern Europe and Scandinavia via the Öresund bridge, this country has a large number of fun experiences waiting to be had.  The Tivoli Gardens are not to be missed.
1. Iceland has topped the list of safest countries to travel since 2007 and with good reason. The country runs on geothermal power and has geysers,  hot springs, glaciers, and black sand beaches.
United States citizens won't need a travel visa for entry to most of those countries, however, you will need to make sure your passport is ready to travel!