Top 7 Most Romantic Cities Around the World
Happy Valentine's Day! Ever wondered what the top 10 most romantic cities to visit with your favorite person might be? Here's our list.
1. Paris, France
Yes, of course Paris. Does any city evoke more feelings of romance? Walking along the Seine, hand in hand in a museum, and of course a kiss at the Eiffle Tower.
2.  Florence, Italy
Another city that oozes romance. Charming cobblestone streets, the food, and the history are enough to make any lovers want to share a romantic moment.
3. Prague, the Czech Republic
This is a beautiful place to visit with a rich history. The nights are especially beautiful. Great places for lovers to visit are the Vtlava River, see the Charles Bridge, or ride the cable car to Petrin Gardens and explore the mirror maze together.

4. Buenos Aires, Argentina
Go to where the romantic dance the Tango was born. Buenos Aires offers up history, gorgeous architecture and gardens and tree-lined boulevards to enjoy hand-in-hand.

5. Kyoto, Japan
Love castles, history, and cherry blossoms? Kyoto is the destination city for you and your lover. This beautiful area will give experiences like sleeping in a traditional ryokan and take in a quiet and contemplative Philosopher's Stroll.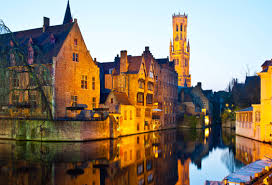 6. Bruges, Belgium
Love the romance of the canals but dislike the crowds of Venice? Check out Bruges. You get all the romance of a canal ride without all the tourists. Another destination that is a must-see for lovers, Minnewater Water, where the swans glide on the aptly named, Lake of Love.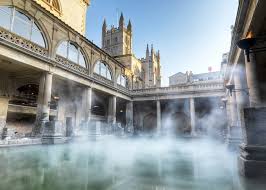 7. Bath, England
Looking for somewhere to propose and make it official? Bath, England actually has their city listed as a place to propose on their website!