Travel Tips for the Holiday Season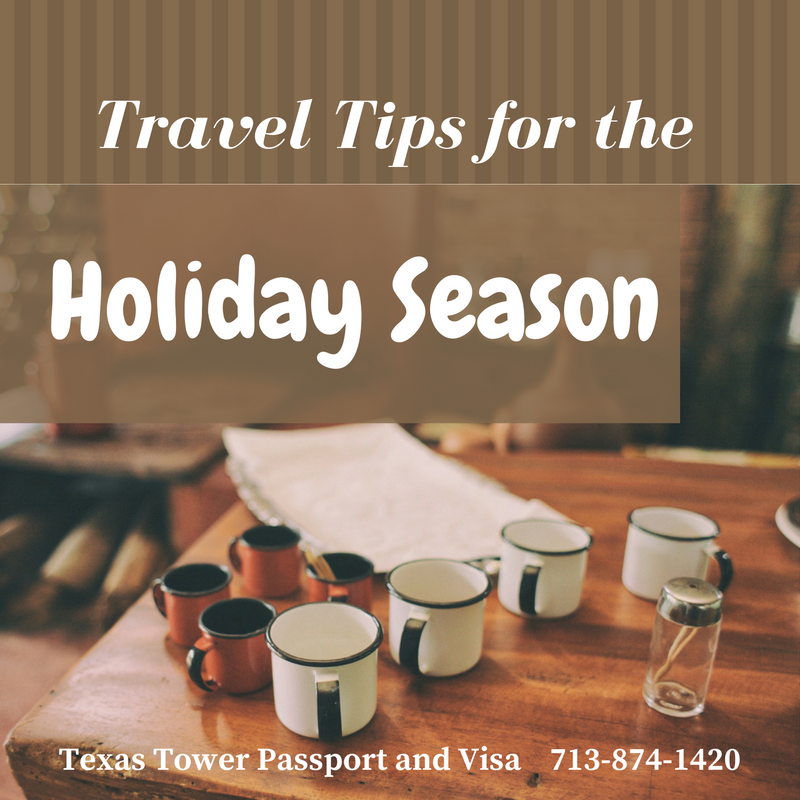 It's November 1st and it's kicking off!
The holiday travel season is heating up, are you ready? Here are some tips to make your travel whether from state to state or international, a lot easier.
Check out where you're going
If you're driving, check out the roads before you go and find out there's a way to avoid construction or traffic. Is there a scenic route to take? Remember, enjoying the trip is a big part of getting to your destination. If your destination is to another country, check out the travel warnings at the U.S. Department of State site.
There's an app for that
Check out some of the cool apps that will keep you connected to the latest updates on your trip. FlightStatus is an app that will give you real-time updates on any flight delays, baggage numbers, and other information related to your flight. GateGuru will calculate how much time you're probably going to spend getting through the boarding security check. If you're driving, you're going to want to download GasBuddy to find the cheapest gas and cleanest bathrooms on the road.
Don't go hungry
Nothing is worse than being hungry, well unless your kids are hungry. Then, there is no peace for anyone until little tummies are full. If you're road tripping in a vehicle, pack snacks and drinks that are car seat friendly. If you're flying, eat before you board.
Do you really need that for this trip?
Pack as lightly as you can. That goes for the whole family. Draw the line between a holiday visit and moving in.  If you do check your luggage, make sure your important documents, prescription medications and a change of clothes are in your carry-on, just in case your luggage goes to another destination (hey, it happens).
Heaven, thy name is earplugs.
In an airport, there are two ways to escape the screaming baby four seats over, the lady with the really loud convo going on, and the guy who is yelling into his cell phone: earplugs or headphones. Just enjoy the silence or listen to your favorite book or watch a movie on your mobile device.
TSA can wreck your gifts
Don't bring pretty wrapped presents on your flight, there's a good chance TSA may have to unwrap it. One way to get around it is to ship any gifts ahead to your destination. Then they will be waiting for you when you get there.
Avoid Travel on the Wednesday before Thanksgiving
Did you know that the Wednesday before Thanksgiving is the biggest travel day of the year? Consider traveling either before or early Thanksgiving morning is usually not too overwhelming if you're flying.  If you're driving, the best time to hit the road is in the early morning hours or late at night.
Make sure your US passport is valid
Did you know if there's less than six months left until the expiration on your passport, it's pretty much out of gas? Expedite it through Texas Tower Passport and Visa and we'll obtain it faster for you than through traditional methods.
Use these tips and have a safe and fun holiday travel season!