Traveling to Lebanon? Here's What You Need to Know
In December, the U.S. State Department issued a travel warning that U.S. citizens should avoid all travel to the country due to safety reasons.
United States citizens that need to travel to Lebanon can get their travel visas through Texas Tower. We handle both tourist and business-type travel visas. In addition to the requirements below, multiple entry will require a written invitation from Lebanon host.
If you need a travel visa to Lebanon, we can obtain it for you and save you a trip to the embassy. Just gather the necessary documentation below: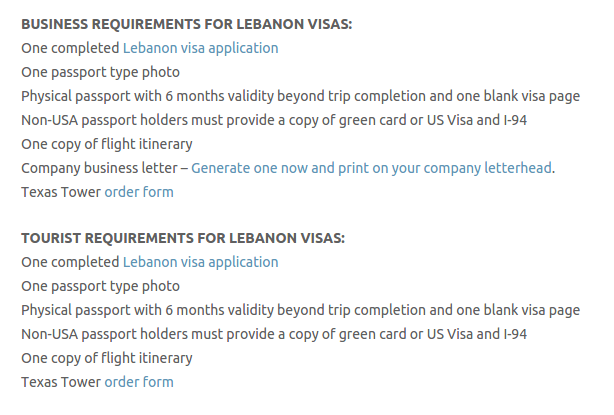 Despite the travel warnings in effect, Lebanon is a culturally rich country.
Here's a tourism video from Tour Word.
https://www.youtube.com/watch?v=CgEtRi6DFNo
If you have any questions about your passport or visa for travel to Lebanon, please contact our office at 713-874-1420. We can assist you.