Visa Required for U.S. Citizens Visiting Palau?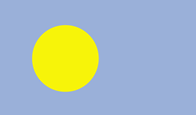 Good news for U.S. citizens traveling to Palau, there is no entry visa required for tourist or business visitors. Only a US passport is needed. Please visit www.texastower.net for requirements and assistance for a US passport.
Diphtheria, Tetanus, and Hepatitis A are recommended vaccinations, see your healthcare provider to get up to date so your trip to Palau is a healthy one. If you want to do something a little different than staying in a hotel, consider Airbnb for a cheap rental while you're there.
As for fun things to do, Palau has some excellent diving and majestic scenery. Here is a short video showing a wreck diving excursion on a popular destination, Jake's Sea Plane.