3 Hotspots for Staying Cool in India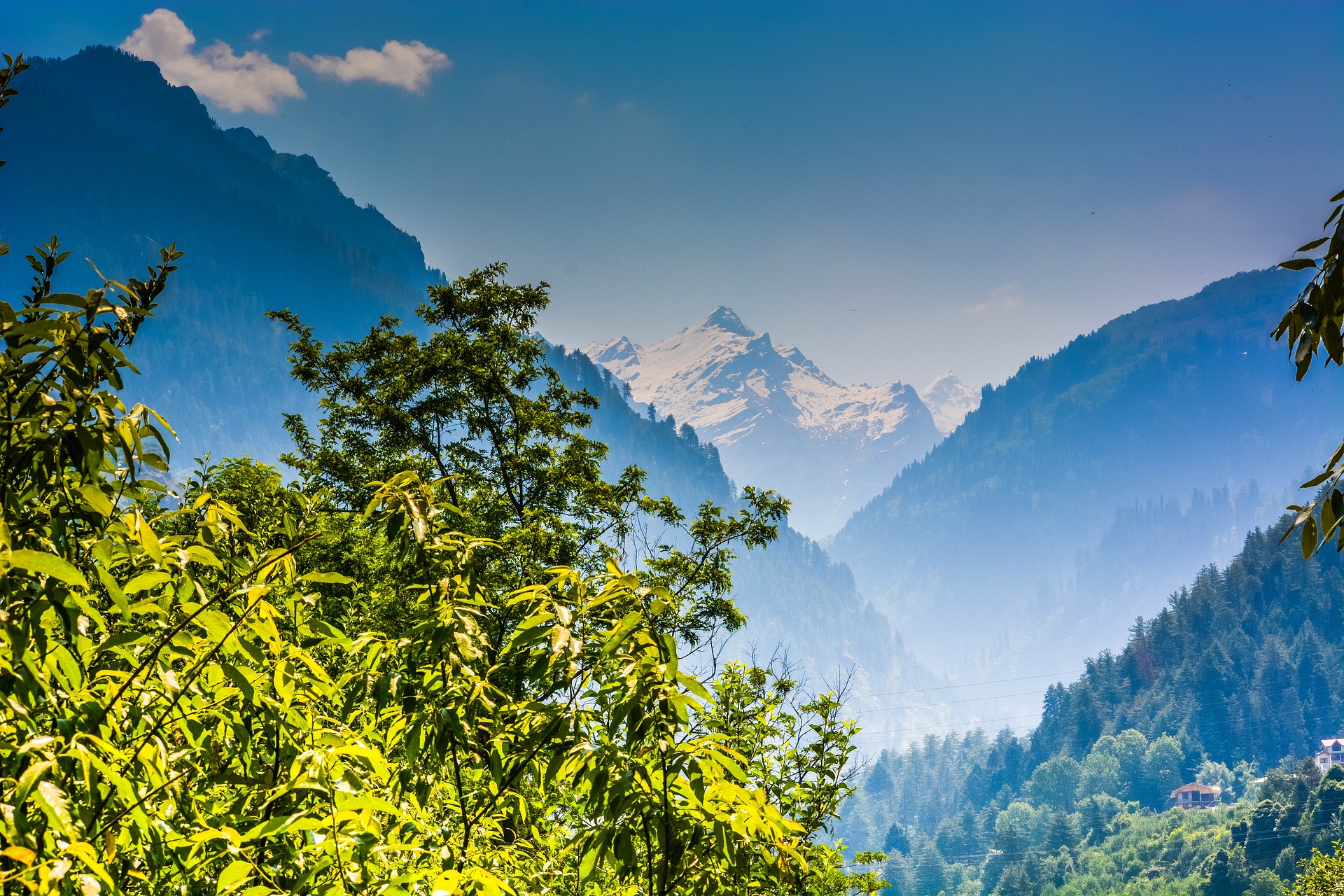 Are you looking for cool summer travel hotspots in India for your next trip? Here are three locations any traveler should visit when they want to get away from boiling summer temperatures:
Manali
Manali is a destination with green mountains and snow-covered plains that look straight out of a painting! It's relaxing and serene, especially in the summer if you're looking to stay comfortable. This location is especially great for outdoorsy types for looking for places to go zorbing, paragliding, quad biking or other such activities. Solang Valley is especially well-known for its adventure sports offerings. In the summer, if you're missing the snow, you could go to Rohtang Pass to play. For animal lovers and bird watchers, you can find a wide variety of migratory birds in the local bird sanctuary.
Shimla
Shimla is one of the most famous vacation spots in northern India and is the perfect place to get the essence of both India's scenic beauty and the influence of the British Empire of old. History buffs and nature lovers alike will appreciate this beautiful vacation spot. Just a short drive away from Shimla proper, you can find Lord Hanuman's Temple at Jakhu Hill. You can also find the Viceregal Lodge, built during the heyday of the British Empire in India. Annandale is the perfect spot for a game of polo!
Ladakh
Cyclists, rejoice! Ladakh is full of rocky landscapes offset by bright blue skies, and summer is the best time to visit. Travelers on a spiritual journey will also get a lot out of visiting Ladakh since you can find many famous Buddhist monasteries such as Thiksey Monastery. You can also explore the landscape of Ladakh on an Enfield, or relax by the beautiful green Pangong Tso Lake. One of the most popular destinations in Ladakh is the dunes in Nubra Valley, which tourists often navigate via camel rides.
When you're ready to head abroad for some summer fun, the team at Texas Tower Houston can handle going to the consulate, so you don't have to. To find out more about how you can get your US passport and India visa in as little as 24 hours, give us a call today at (713) 874-1420 or contact us online.