Spring Cleaning : Get Your Personal Papers Organized in 4 Steps!
There's no better time than the present to get organized. Immediately that might make you feel overwhelmed because there are so many things that need organizing. The kitchen, the bookshelves, the garage, and of course, your paperwork.
If you're not ready to tackle a whole room, start with your paperwork. The first thing you need to do is come up with a filing system that works for you. And the answer is in the types of paperwork you have.
Go through the files and drawers or boxes of paperwork you have and start grouping together similar types of papers. Personal papers, financial, paperwork that applies to different family members, insurance and so on. Once you have the different types sorted, then you can set up a filing system with each type of paperwork being its own category.
Choose colored folders or labels to make identification of each category of paperwork fast and easy.
Don't be too specific when you're setting up your categories. This keeps you from having to create folders for paystubs, W-2 forms, and tax returns when you can put all of that under financial, or split it into finance and taxes.
For storing your organized paperwork, you can use a filing cabinet like a four-drawer or 2-drawer type depending on how much space you have to give your files. Another option is to invest in a plastic file holder that goes on a shelf.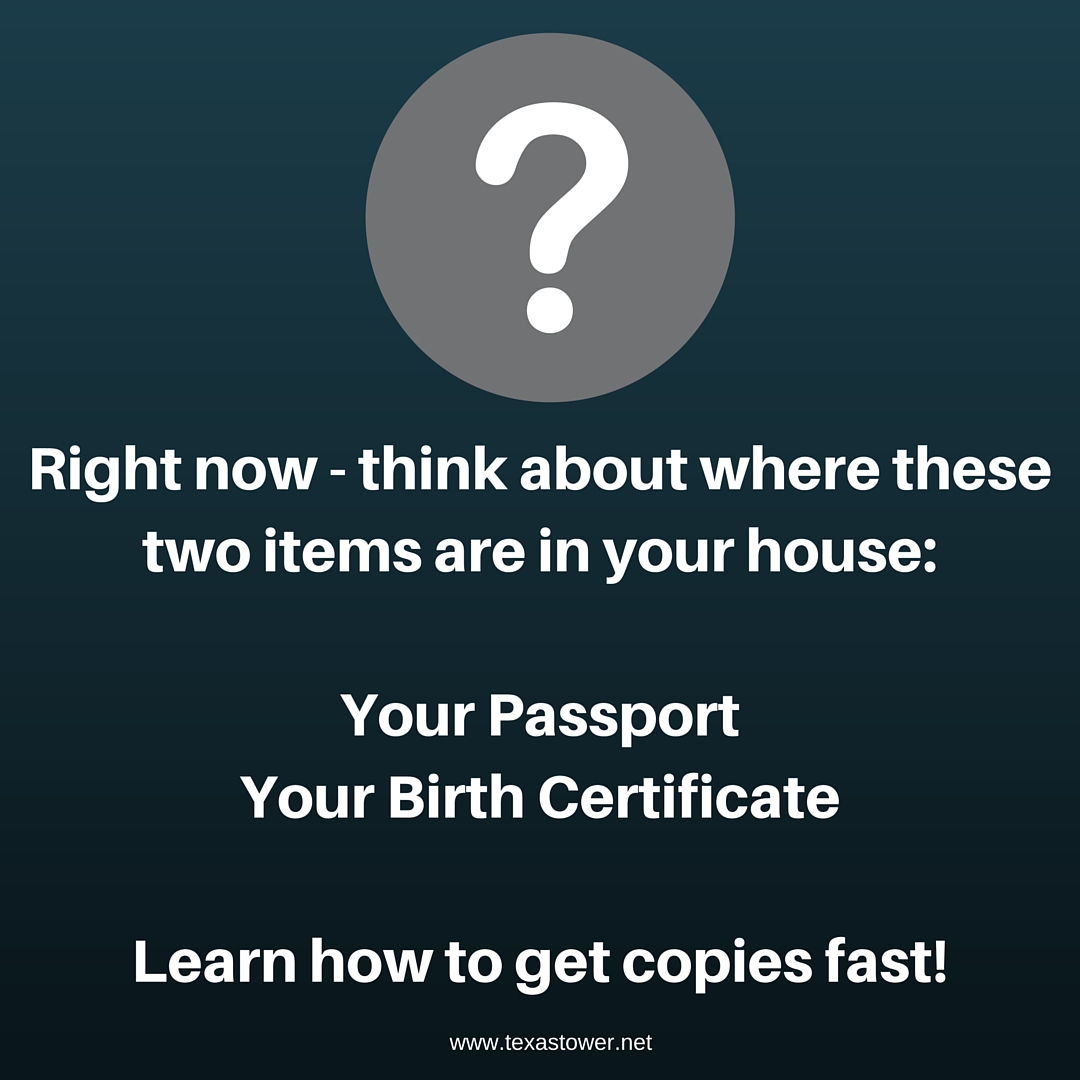 Another important thing you can do is to get extra copies of documents. At the very minimum, you should have copies of the following:
Automobile information
Bank account numbers
Birth certificates
Credit card numbers
Deeds
Important receipts
Instructions
Insurance policies
Loan agreements
Marriage certificate
Medical records
Mortgage agreements
Passports
PIN numbers
School transcripts
Service contracts
Tax returns (last 5 years)
Warranties
Wills
Keep the originals of your most important documents in a safety deposit box or separate lock box. Have the copies on hand in your filing system. If you need a copy of your birth certificate for yourself or a family member, we can help you for any state.
For handling paperwork that you have incoming daily, you will do one of the following actions:
1- The paperwork contains something you must do. It might be correspondence to a friend, or reference material to read. Write the date the action needs to be done and put it in a tray or basket labeled: "To Do."
2- The paperwork is a bill or invoice you must pay. Write the date the payment should be made and put it in a tray or basket labeled: "To Pay."
3- The paperwork needs to be filed. Do so immediately.
4- The paperwork is either useless or no longer serves a purpose. Recycle or dispose of through other means.
Dive in and get your paperwork organized. You can devote just 10-15 minutes a day to keeping your incoming paperwork organized and never again wonder where exactly your birth certificate, passport,  or home warranty is filed away.
Texas Tower and Passport Services handles nationwide requests to expedite passport, travel visas, and certified birth certificates. Call us today 713-874-1420.