5 Cool Tourist Attractions in Chad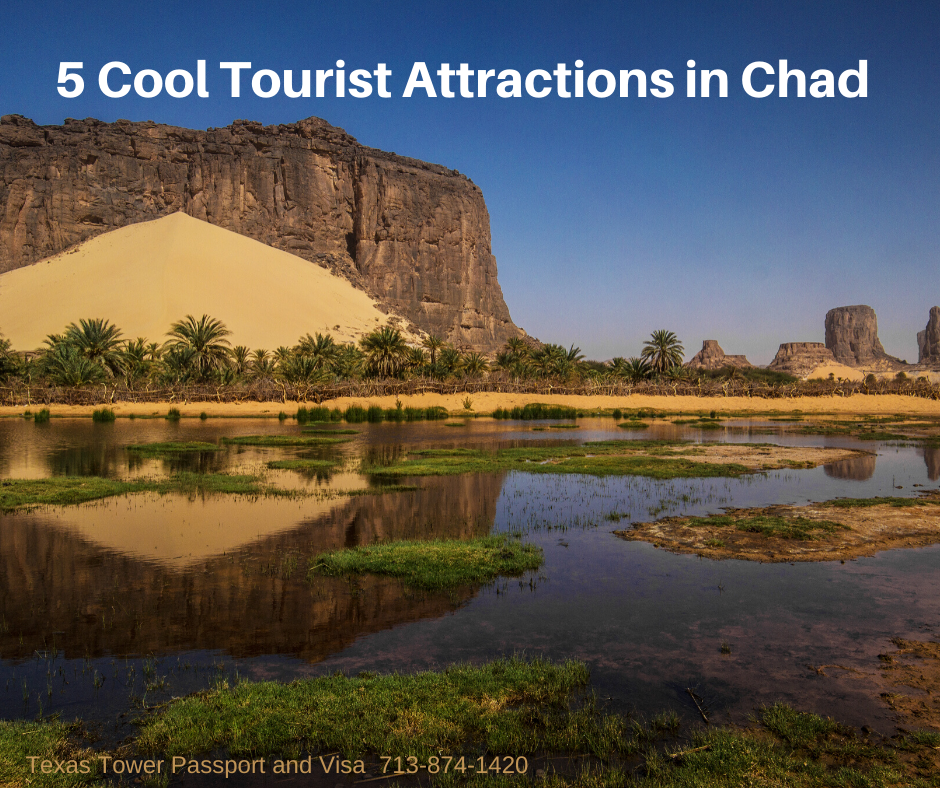 Chad is a pleasant spot for a vacation, and there are many interesting tourist attractions in the country. Although we are unable to travel currently due to the COVID-19 quarantine, we'll be talking about five of such attractions in this article so you can plan ahead.
The Zakouma National Park, which lies in the southeastern region of the country, is a prime spot for safari and on top of that is one of very few remaining central refuges for wildlife in Africa. The park is filled with incredibly rare species of mammals and birds and alongside that, accomodation services being provided in the form of camping grounds. The park also contains numerous restaurants and a hotel.
The Guelta d'Archei is by far the most renowned canyon in all of the Sahara Desert. The panoramic scenery offered by the very tallest point of the canyon is absolutely gorgeous.
Abeche is a cultural center of Chad and is also the fourth-largest city in the country. The city boasts ancient remains of the past. Tombs, fortresses, various structures, all of ancient times. The markets, mosques and French-era buildings are all tourist attractions as of present day.
The Musée National N'Djamena is Chad's national museum which is located in the capital city, N'Djamena. It holds inside four exhibits ranging from archives, prehistory, protohistory and folk arts and traditions.
The Lakes of Ounianga are a beautiful sight to behold, being a series of 18 different lakes. They span a total area of 20 km² and are located in the Sahara, being fueled by underground fossil water.
Please note you will need a US passport and a visa for entry to Chad. Call our office at 713-874-1420 to get started on your Chad visa.