Antigua and Barbuda Travel During COVID-19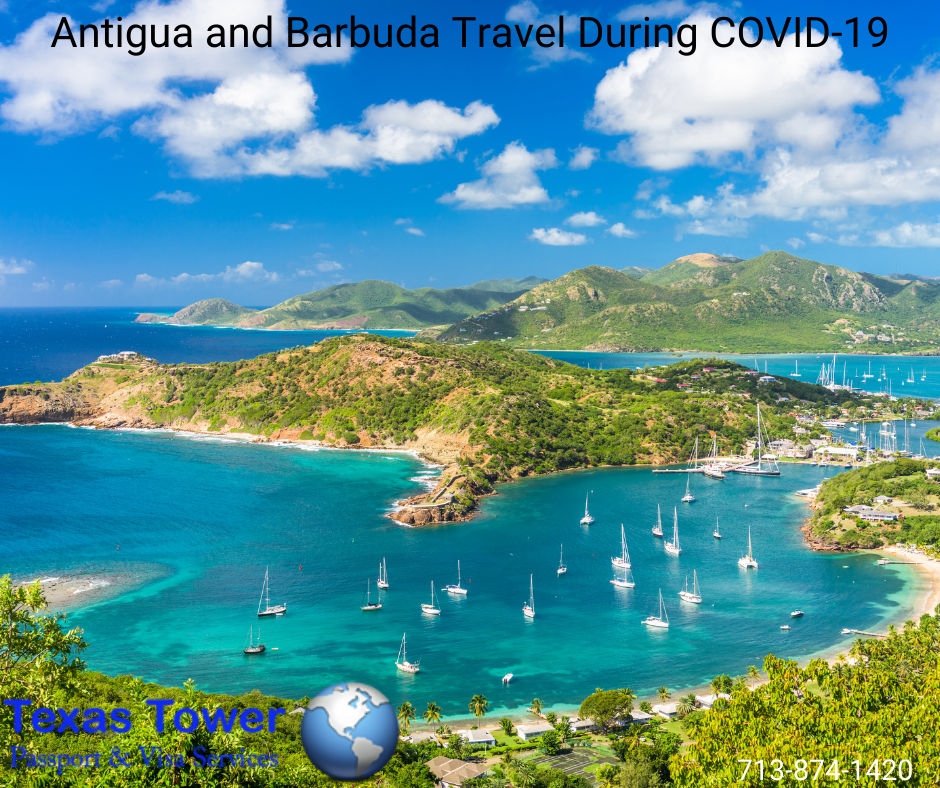 As of US travelers to Antigua and Barbuda "arriving by air must present a negative Covid-19-RT-PCR (real time polymerase chain reaction) test result, taken within seven days of their flight," according a travel advisory on the country's tourism website.
Further to that, visitors are subject to monitoring by local health officials for periods of 14 days and another Covid-19 test may be required while visiting, which could mean quarantining while waiting for the test result.
Masks are required in public spaces and any person violating safety measures could be subject to a $5,000 fine and the possibility of six months imprisonment. Anyone going is advised to read the fine print.
Your nationality may require an Antigua and Barbuda visa for this country. Please contact us for further information.
However, US Citizens do not require a tourist or business visa for travel to Antigua & Barbuda.
If you require assistance or have any questions, please email us at info@texastower.net or call 713-874-1420