Bahrain Travel Visa Fast and Easy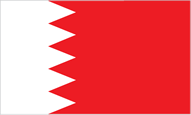 United States citizens traveling to the country of Bahrain for business or tourism need a travel visa to enter the country. You *can* obtain a travel visa on entry, however it can delay you from appointments and
activities in Bahrain you may have planned. It's far easier to outsource your Bahrain visa to Texas Travel and let us do the legwork of visiting the embassy for you.
Bahrain joined the Hague Convention in 2013, and if you require an Apostille for your documents, we can assist you for that.
Here is an overview of the paperwork you need to have ready for us to expedite your travel visa to Bahrain. 
Let us expedite your Bahrain Visa today, just contact our office if you have any questions or get started at the link.