Before You Travel to Peru…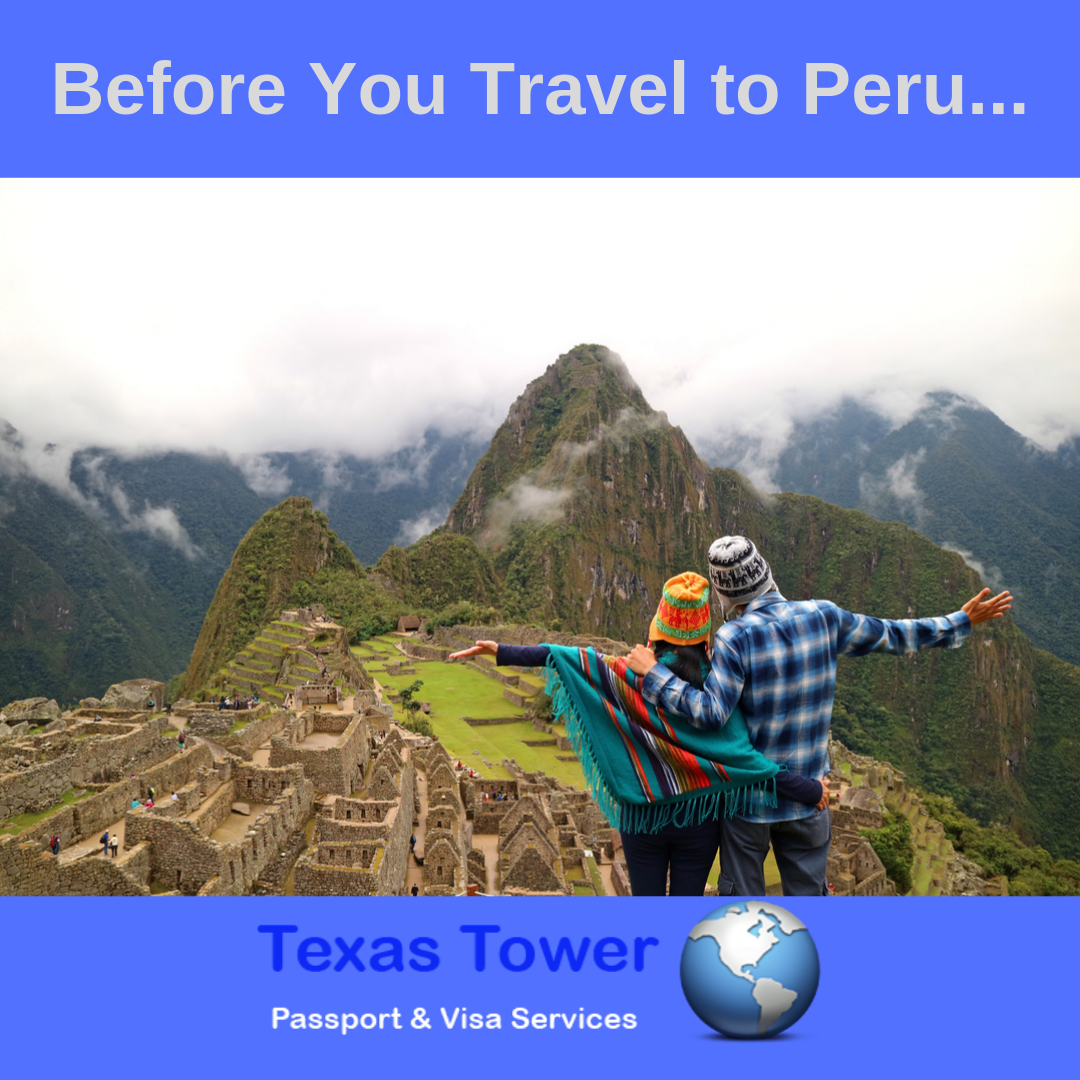 Before you travel to Peru, make sure you have your personal travel docs in order. Leaving from the U.S., you will need both a passport and visa to enter Peru. Here's an overview of what you will need to get your travel visa.
For business travel, a visa is required. For business or tourism purposes, the maximum stay in Peru is 90 days. Texas Tower can only assist travelers with valid United States passports in obtaining their business travel visas to Peru. All other nationals will need to make a personal appearance at the Peruvian consulate to obtain their travel visas.
If you require an Apostille, we can assist you.
Check your passport and make sure that the expiration date on your passport is more than 6 months from your return date from Peru. If it is less, you will need to also renew your passport at this time,  we can help you with that.
To see the documents you need to have in order to get your business visa, please visit our Peru Visa page. Note the special requirement for your application to be both signed and fingerprinted. Business travelers will also require an invitation from their host within Peru to qualify for a travel visa.
U.S. passport holders visiting Peru as tourists do not require a travel visa for entry. However, the country charges an exit fee at the airport.
Let us help the preparation part of your journey to Peru become fast and easy. Call our office at 713-874-1420 with any questions about your travel to Peru.
.