Travel After Quarantine: How to Get Your China Business Visa Fast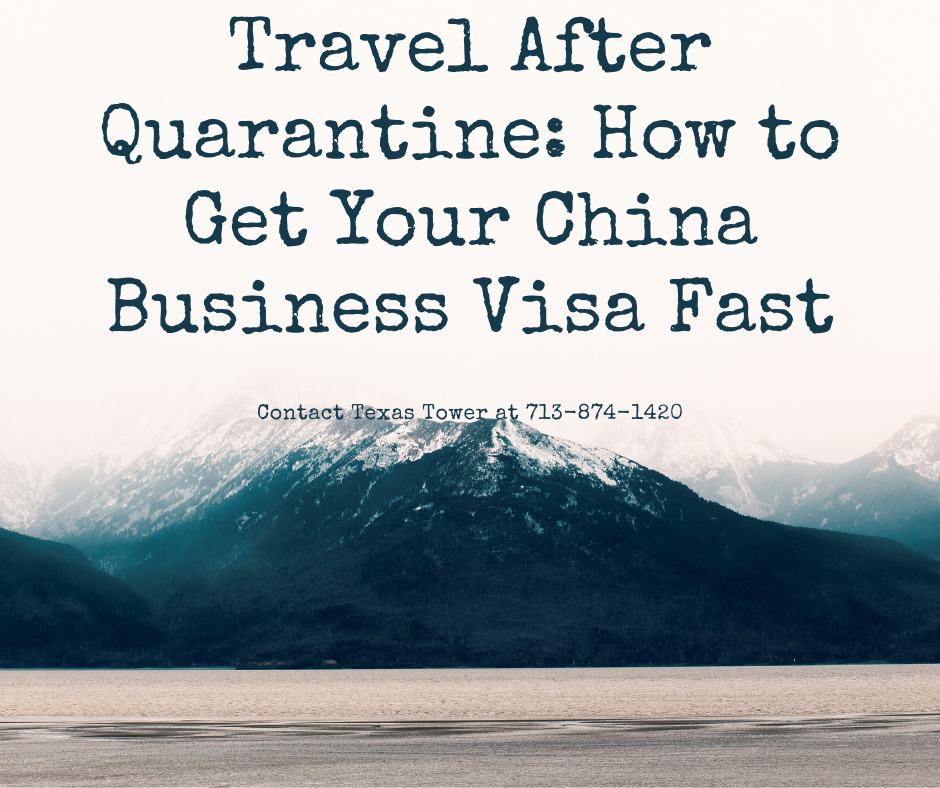 With travel paused during the Coronavirus Pandemic, it is a good time to plan out your future travel plans.
Need to expedite your visa for a business trip to China? We can help no matter what the jurisdiction is.
If you were born in China, there is some extra documentation necessary to get your business visas such as a Chinese passport or renunciation papers.
For United States citizens, getting a business visa is just a matter of gathering the necessary documents, submitting to us, and we will handle the trip to the embassy for you and we'll have you on your way.
One tip to remember is your application must be submitted in typed form, the embassy will not accept handwritten applications.
You will also need a passport photo, an actual passport that is valid for 6 months past the conclusion date of your travel to China, plus side by side blank visa pages. If you need help updating your passport, you can have one of our agents help by contacting our office.
A flight itinerary from the airline, and an official invitation from the China Foreign Ministry.  A company business letter, we have samples available that meet the standards for obtaining a visa.
Once you have gathered your documents, download the Texas Tower order form and send your documents to our office.
See all the steps and get started on obtaining your business visa for China fast at http://texastower.net/china/.