Do US Citizens Have to Quarantine on Arrival in Ireland Still?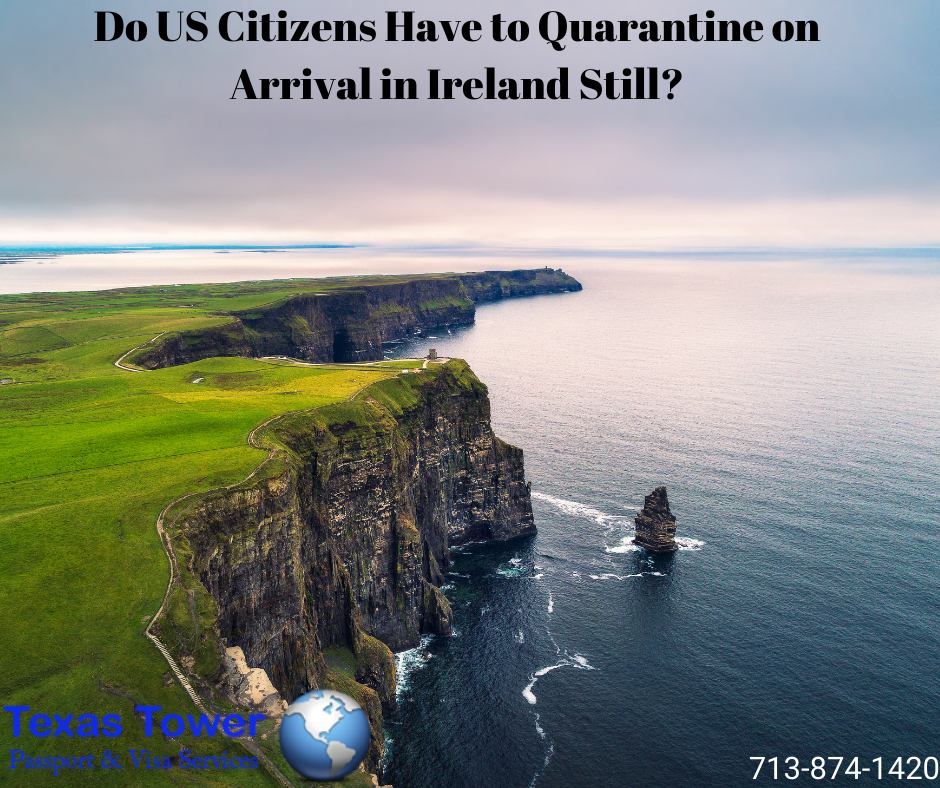 Ireland is open to Americans, but you must self-quarantine for 14 days upon arrival.
All arrivals from outside Ireland including citizens and residents are required to isolate themselves for two full weeks. You'll also need to fill out a "Passenger Locator Form" saying where you will be quarantining. There is a fine of up to $2,860 or six months in jail for refusing to fill out the form or falsifying records.
Although no visa is needed, a valid US passport is required for entry to Ireland. If you need assistance in getting a valid US passport for entry to Ireland, our team would be happy to help you, you can contact us at info@texastower.net or call 713-874-1420.