Documents Are Needed to Change the Name on Your U.S. Passport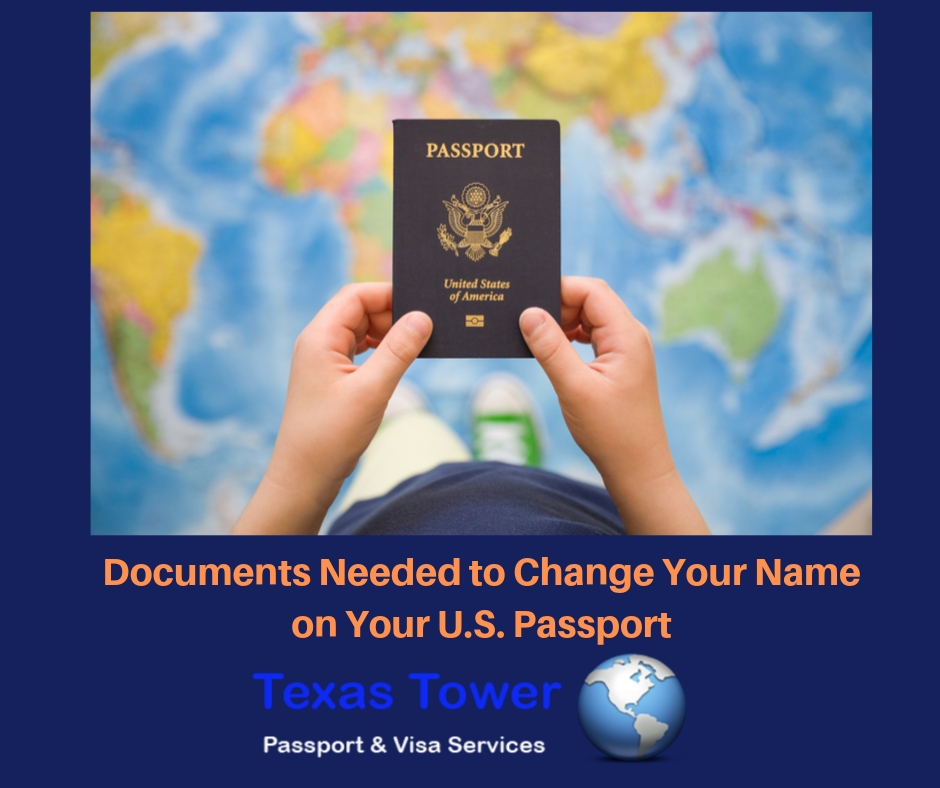 When residents of the Houston area experience a life-change, sometimes it also entails a name change. Marriage, divorce and other events often require and updating of personal identification such as Social Security Cards, driver's license, and your U.S. passport. If the name on your passport does not match the name on your identification or boarding pass – you cannot fly.
Here are the documents required to reapply for your U.S. passport, all documents must be signed and mailed to us. Unfortunately, you may not scan and email us these documents because the Department of State requires original signatures.
One completed and signed application for passport renewal.
This must be completed online at the Department of State's passport portal.
Two passport-type photos.
Authorization for Texas Tower to act on your behalf at the Passport Agency
Include your current passport
Why? Your passport number will change. Your canceled passport will be returned to you
Flight itinerary or company letter requesting rush service.
Texas Tower Passport & Visa order form
Original or certified copy of your marriage certificate, divorce decree, or court order. No scans or photocopies will be accepted.
Then deliver the paperwork to us at :
Texas Tower
2020 Montrose Blvd., Suite 400
Houston, TX 77006
Toll-Free: (855) 715-1062
Local Phone: (713) 874-1420