Egypt Travel Guidelines During COVID-19 Pandemic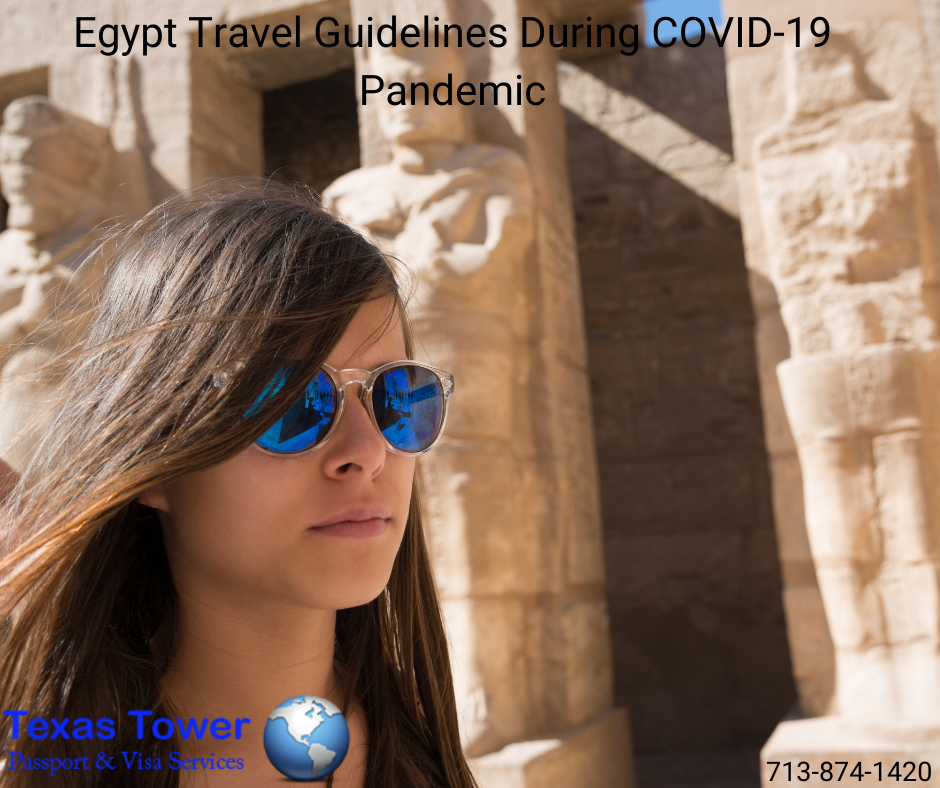 Egypt relaxed tourism restrictions in July, and there are regular direct flights on EgyptAir from New York City and Washington, DC, to Cairo.
US travelers need to procure a visa either before travel or upon arrival and will be subject to temperature checks and must adhere to social distancing and mask-wearing requirements.
In terms of precisely what awaits US passport holders upon arrival, details are hard to come by. Coming prepared with a negative Covid-19 test result that is at most 48-hours old and proof of medical insurance is advisable
Egypt announced it was resuming many tourist operations, including the opening of the Giza pyramids on July 7.
BUSINESS REQUIREMENTS FOR EGYPT VISAS:
One completed Egypt visa application
One passport type photo
Physical passport with 6 months validity beyond trip completion and one blank visa page
Non-USA passport holders must provide a copy of green card or US Visa and I-94
One copy of flight itinerary
Company business letter – Generate one now and print on your company letterhead.
Texas Tower order form
TOURIST REQUIREMENTS FOR EGYPT VISAS:
One completed Egypt visa application
One passport type photo
Physical passport with 6 months validity beyond trip completion and one blank visa page
Non-USA passport holders must provide a copy of green card or US Visa and I-94
One copy of flight itinerary
Texas Tower order form
If you require assistance or have any questions, please email us at info@texastower.net or call 713-874-1420