Federal Judge Rules That US Cannot Stop Issuing Visas During Travel Bans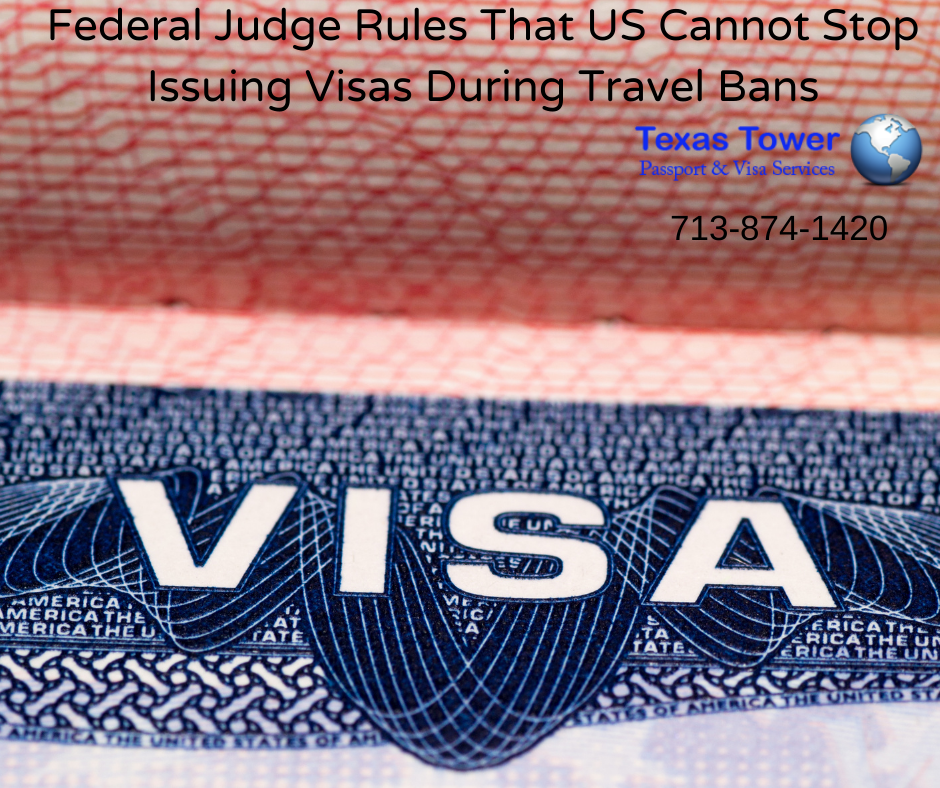 A US federal judge has ruled it unlawful for the State Department to stop issuing visas during travel bans. This means that the US will continue to issue travel visas during travel bans. With this in mind, Texas Tower can help you get a travel visa for numerous countries, along with other necessary travel documents. If you are interested in our services, visit this page to see what countries require travel visas. Visit these pages to view our passport services.
Contact us at info@texastower.net or call us at 713-874-1420 if you are in need of further information on any of our travel services.