How to Get Your China Visa Even Faster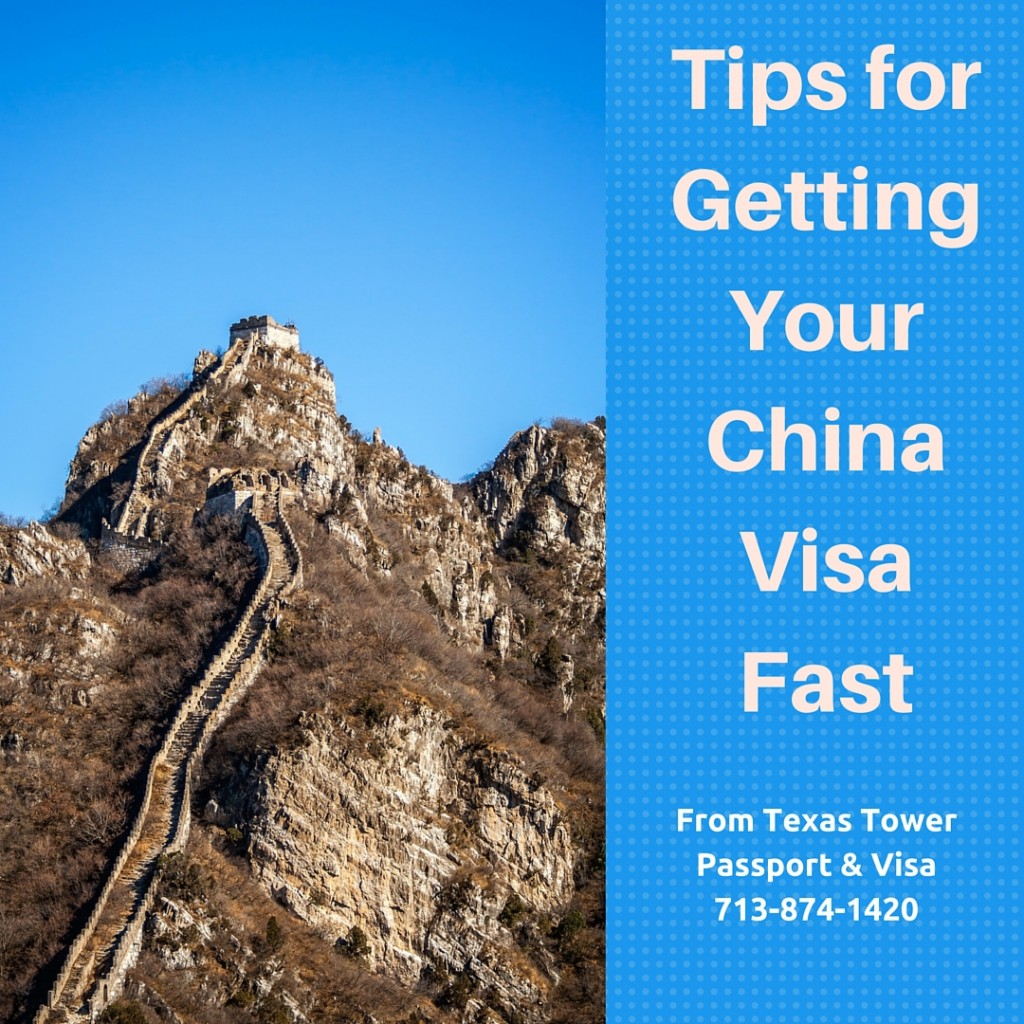 One of the smartest things you can do when you're planning to travel to China from the United States, outsource the procurement of your travel visa to Texas Tower.
How Does the Process Work?
For both business and tourist travel visas to China, just visit this page and follow the instructions. We have organized what paperwork to submit to us, with links to make it easy.  Once you gather the necessary documents, we save you a trip to the embassy and obtain your China travel visa for you. We can also translate any necessary documents for you to or from English.
What are the Passport Requirements for China?
Also, our agent will help you with your passport if necessary. Entry to China requires a passport valid 6 months beyond trip completion and side by side blank visa pages. If you need to renew your passport, we can help you with that too.
Can You Obtain Certified Documents?
If you need any certified documents such as a birth certificate, we can obtain a copy from anywhere in the United States.
How Long Does it Take?
Acquiring your China travel visa can take anywhere from 2 to 10 days depending on the type of service you order from Texas Tower.
Take the hassle out of gathering your travel documents and going to the embassy to get your travel visa, let Texas Tower take care of the legwork for you.  Call us today at (713) 874-1420 to get started.