Tips for Honduras Travel

Although United States citizens don't require a travel visa to visit the Honduras, your citizenship may require one. If so, we can help – contact us today to discuss if you need a Honduras travel visa or not.
The Honduras was considered too rough and dangerous by the majority of tourists, but stability in the present is helping Honduras shed its bad-boy image and it is fast becoming a thriving tourist mecca for diving enthusiasts. It is also one of the more affordable destinations in Central America.
Nomadic Matt has put together a great overview of the things to see and places to get the most for your money spent in the Honduras.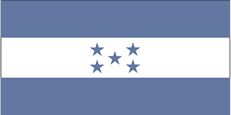 Also, check out the overview at LonelyPlanet for the Honduras. Diving venues, the Mayan ruins, and jungle treks are all laid out in detail. You can also find user reviews for hotels and lodging. They also have information under the Essential Information tab that includes the wattage for electrical items and weather information.
Want to skip the hotel scene in the Honduras? Don't forget about Airbnb as an option for finding a place to stay, you can rent a room or even an entire home, for as prices that begin at $28 per night.
The Honduras is a great travel destination, make sure your passport is ready to go and start planning your visit.