How to Apply for a US Children's Passport in Corpus Christi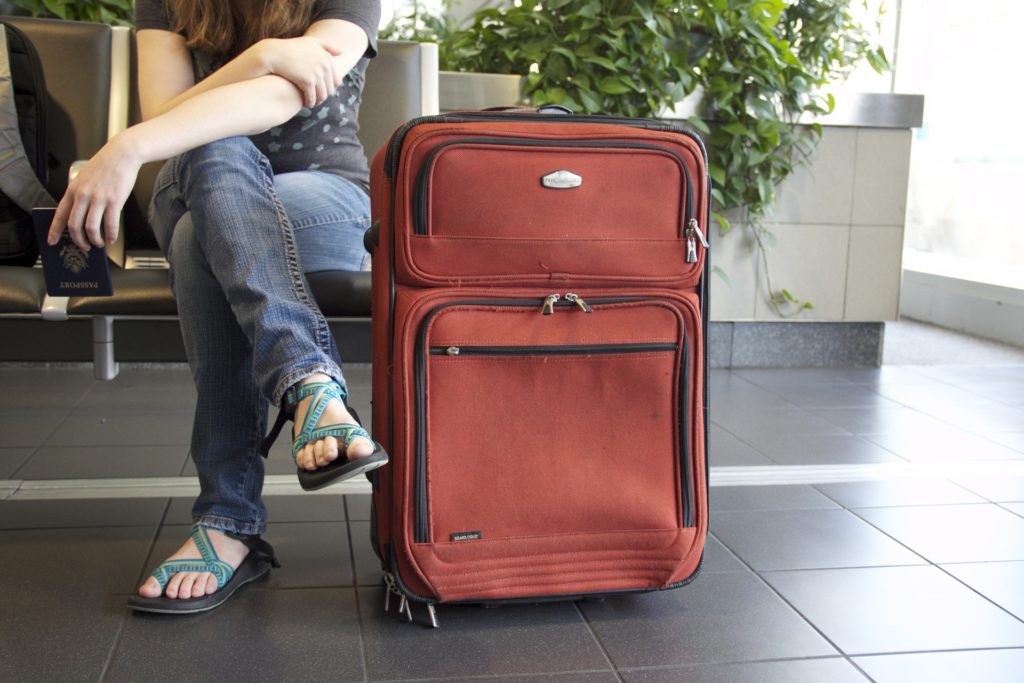 Want to travel abroad with your family? Remember, you're going to need passports for everyone. If you're looking to apply for a US children's passport in Corpus Christi, here's what you need to know about the application process. Keep in mind that these application guidelines apply to passports for children under 16, and such passports only last for 5 years.
Form DS-11
First, you will need to apply for a children's passport with form DS-11. Make sure not to sign your child's application until instructed to do so by the acceptance agent handling your child's application. You will also be required to provide your child's Social Security number. If you'd like a 52-page passport book for your child at no extra cost, check the "52 page" box on the DS-11.
Proof of Citizenship
You will also need to provide proof of citizenship for your child, either in the form of an original or certified copy. Photocopies and notarized copies will not be accepted.
proof of citizenship for your child. Acceptable documents include:
A valid, undamaged US passport (an expired passport is fine so long as it's valid)
A US birth certificate
A Consular Report of Birth Abroad or Certification of Birth
A Certificate of Citizenship
Along with the original documents or certified copies, you will also need to provide photocopies that meet certain requirements. Front and back, if applicable, of your child's proof of citizenship must be photocopied in a way that is legible, single-sided, and printed in black and white. Dimensions of the photocopy paper must be 8.5″ x 11″.
Proof of Parental Relationship
You will also be required to provide proof of your parental relationship to your child in the form of documentation such as a birth certificate, Consular Report of Birth Abroad, or adoption, divorce or custody decrees. Some documents, such as birth certificates, also act as evidence of citizenship. Originals or certified copies must be provided.
Proof of Parent's ID
The parents or guardians applying for their child's passport must provide ID to the agent accepting their application. This can include:
An in-state, valid driver's license
A valid or expired, undamaged passport
US military or military dependent ID
Government employee ID
A valid foreign passport
Matricula Consular
Certificate of Naturalization or Citizenship
A photocopy of the front and back of the identification you provide will also be required. These photocopies must be single-sided and printed on 8.5″ x 11″ standard paper. The ID can be enlarged for legibility but not made smaller.
Proof of Parental Consent
The next step is providing proof of parental consent for your child's passport application, and the simplest way to do this is by having both parents go with the child in person to apply. Any written authorization provided by a parent that is unavailable for attendance must be no more than three months old.
Child Passport Photo
Your application will also need to include a passport-style photo of your child. This photo should not be attached to your application before submitting, and some facilities do provide photo services for a small fee.
If the passport is for an infant or newborn, lay the child on his or her back on a white blanket to ensure proper hear support while keeping to passport photo requirements. A car seat can also be covered with a white sheet for the picture. While it is preferred for the child to be looking at the camera, it is not required for children so young to do so.
Application Fees
Finally, make sure you know what you need for your child and the fees to purchase it. Passport books are $80 for children, while passport cards are $15. A passport book and card together are $95. Each option comes with an execution fee of $35 that is paid separately.
Once you have all of that, both you and your child must be present to submit the application at a passport acceptance facility. If traveling soon, your child may also be able to apply in person at a passport agency.
When you find you need a children's passport in Corpus Christi before your big family vacation, we stand ready to assist you with completing the application process in a manner that is fast and hassle-free. Call Texas Tower Houston at 713-874-1420 today to find out more about acquiring a US passport for your child.