How to Get a Child Passport in Houston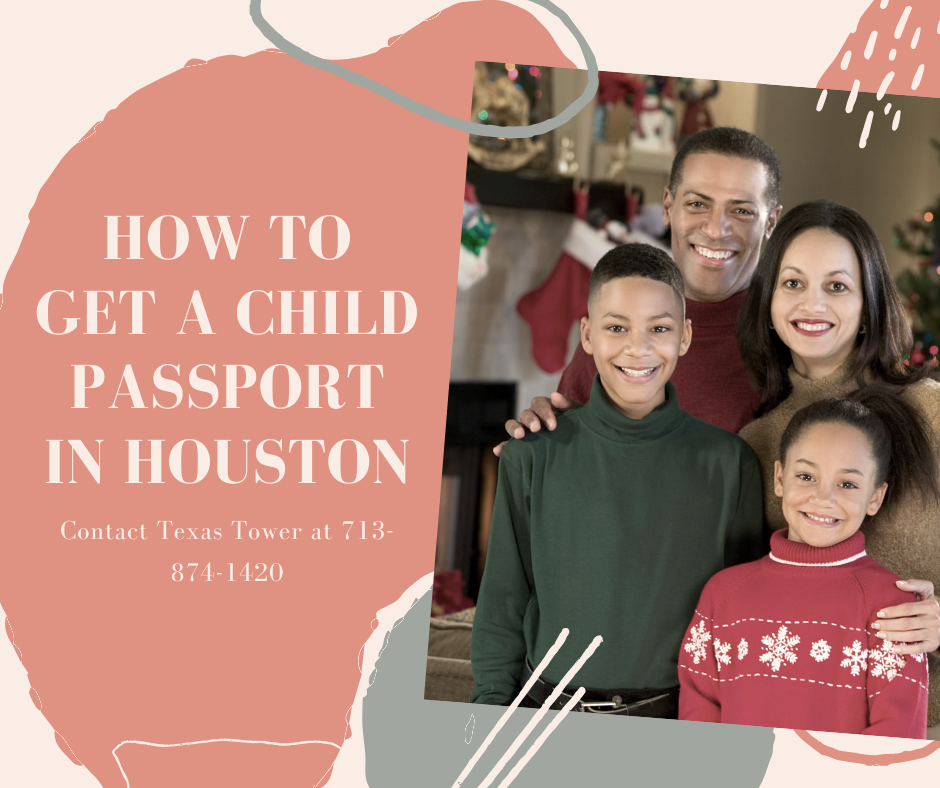 The first step to get a child passport is to complete the passport application online at the Department of State's website, make sure not to sign the application.
Include 2 passport-quality photographs and proof of identity. A fee of $140 must be paid to the Department of State along with one copy of the mother and father's State issued ID. If either of the parents is unable to be present at the time of execution of the documents then a notarized Form DS-3053 is put into place.
Proof of departure is required as well, this can include a copy of airline tickets, company letter to expedite or a travel itinerary, a sample letter given here.
Make sure you have two copies of the Authorization for Texas Tower to act on your behalf. Take your documents to your local post office to be witnessed, signed and sealed. After this is done, do not open the envelope upon sealing.
Once these tasks are complete, mail to Texas Tower. You can find a complete list of local agencies at http://iafdb.travel.state.gov
The Passport Agency Deputy will charge an execution fee of $35.