How to Get a Tourist Visa for Nepal in Houston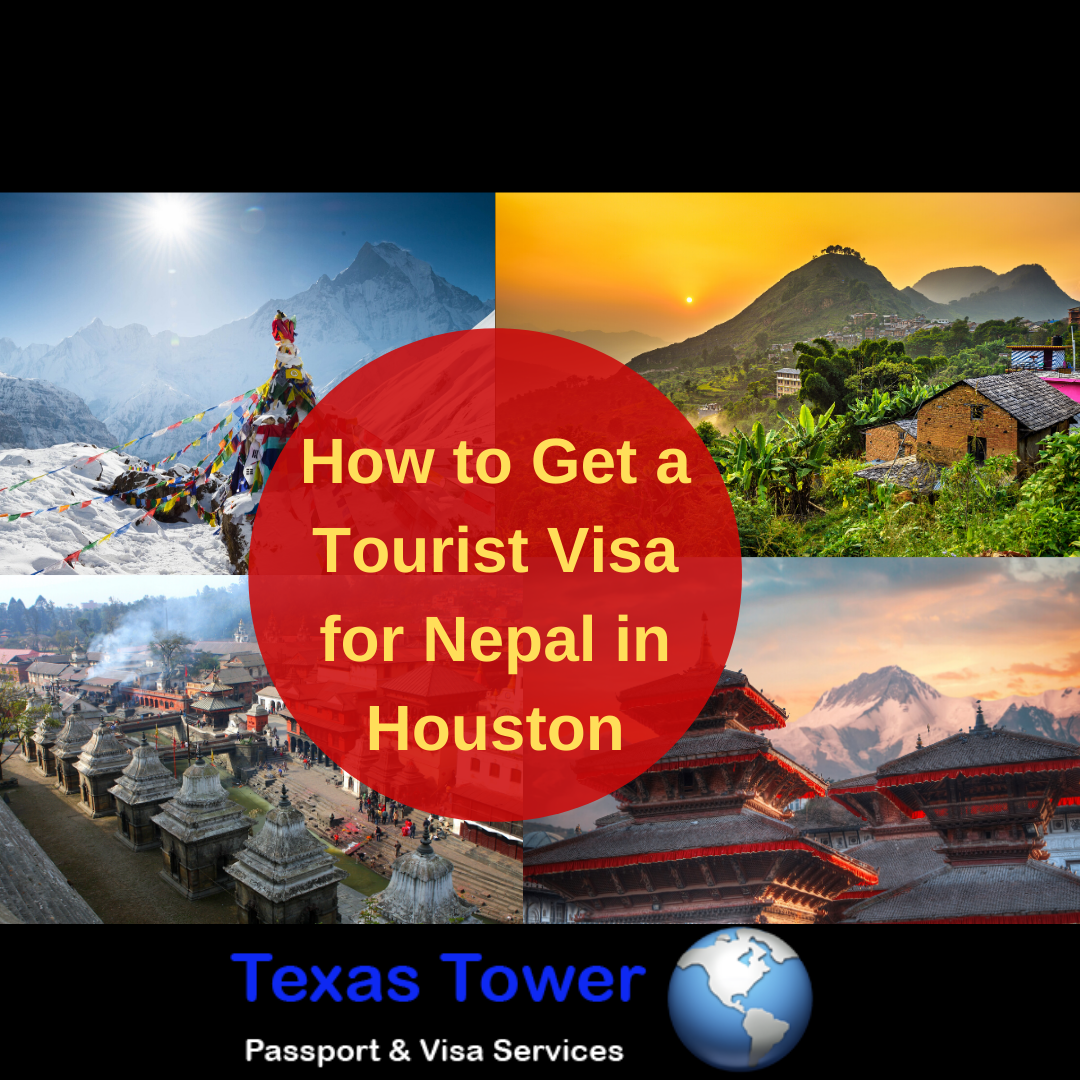 U.S. citizens visiting Nepal as tourists need a valid visa for entry. Nepal also requires an extra blank visa page in your current passport. If you do not have an extra page, we also handle 24 hour passport renewals.
The maximum stay in Nepal on your travel visa is 30 days.
Here is how easy it is to get your Nepal visa through Texas Tower:
One completed Nepal Visa Application
One passport-type photograph
Physical passport (must have more than six months before expiration beyond trip completion and one blank visa page)
One copy of your flight itinerary
One completed Texas Tower Order Form
One copy of your flight itinerary
Because of previous instability in the region due to an earthquake followed by monsoon rains, it's a good idea to check the latest conditions for the area you're going to be in.
The State Department has updated reports from the embassy in Kathmandu.  See travel warnings for Nepal.
Texas Tower lets you outsource and expedite passports, visas and other travel documents. Our service handles any trips to the embassy or Apostilles needed. Call us at 713-874-1420 and hand off your travel task today!