How to Get a Zimbabwe Visa in Houston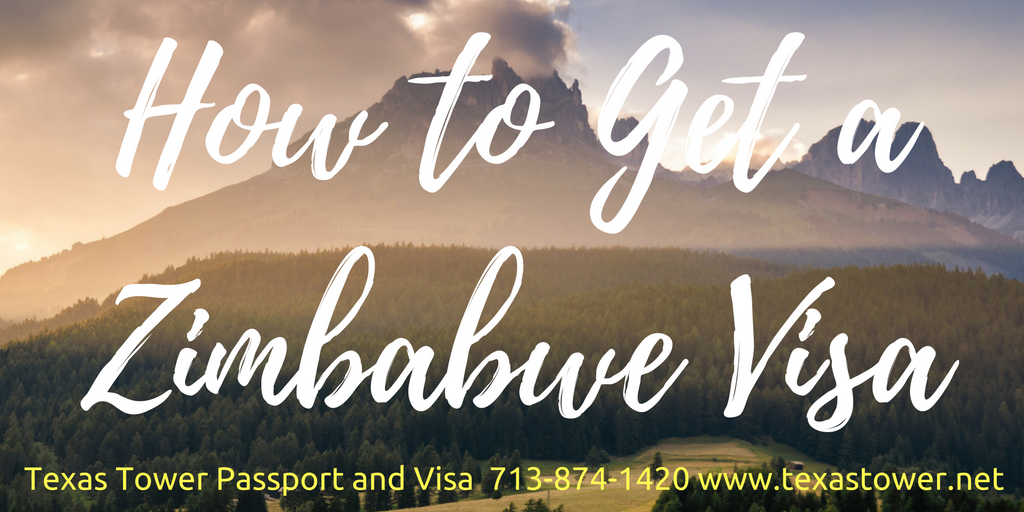 Traveling to Zimbabwe doesn't have to be a hassle. If you need to get a valid tourist or business travel visa, Texas Tower has a local Houston office that can handle the visit to the consulate for you and save you a trip.
Just gather the documents we need in the list below, and we'll do the rest. If you need your visa expedited, we can rush the process for you too.
Please note, we can only process travel visa for "B" class travelers. If you hold a "C" class passport, you will need the following information:


The information Texas Tower will need to process your business or tourist visa is as follows:

A few things to know while traveling in Zimbabwe. While the government in Zimbabwe is relatively stable, U.S. travelers are advised to steer clear from protests and other gatherings that could potentially be disbursed by the government. An ethnically diverse country of roughly 13 million people, Zimbabwe has 16 official languages, with English, Shona, and Ndebele the most commonly used.
There is no official currency. Traveler's checks may be difficult to use. Most hotels and vendors will accept U.S. currency. A yellow fever vaccination is only required if you are entering the country via a country where there is a known outbreak.
Towers of Great Zimbabwe
To get a taste of what you can see in Zimbabwe here is a sample
If you have any questions regarding getting your travel visa to Zimbabwe or you need help with a passport issue, just ask Texas Tower at 713-874-1420.