How to Get Your Birth Certificate Copy From Any State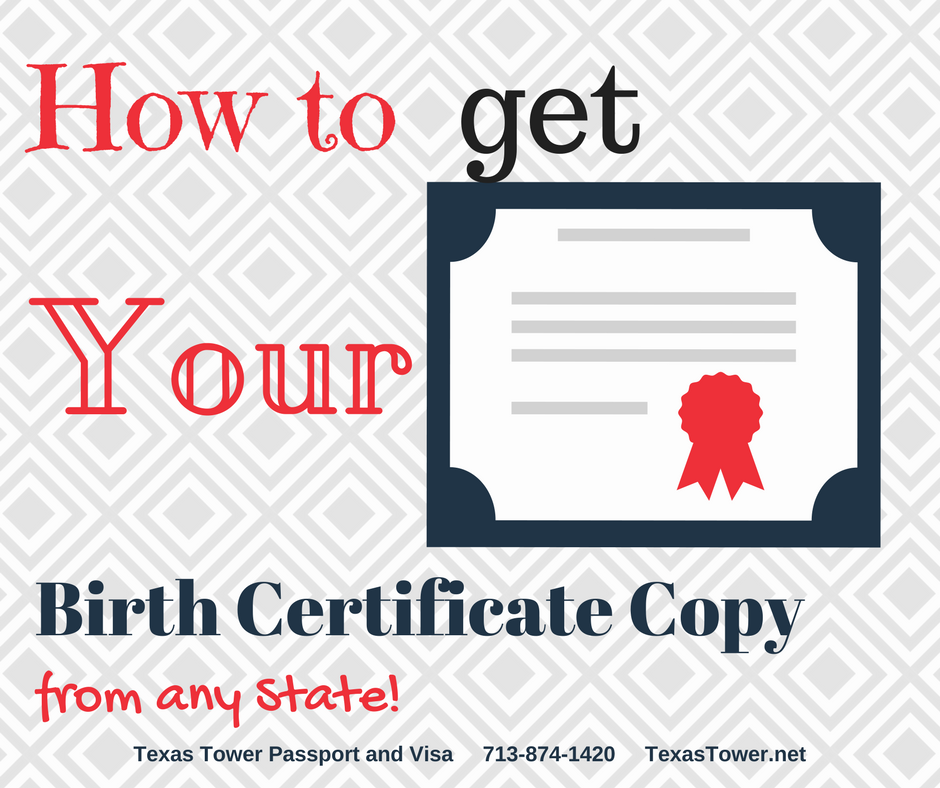 You need a certified copy of your birth certificate for so many things. You will need one to obtain or renew your passport. You will need one for your travel visa to most countries.
New high school graduates will need a birth certificate for college enrollment. You'll need it when you apply for Social Security benefits to prove your identity and citizenship. It's a good idea to have an extra certified copy of your birth certificate, so you're never left waiting to get a copy to get things done.
We are based in Houston, Texas, but we can get a certified copy of your birth certificate from any state. Each state has a slightly different turn around time for servicing a birth certificate request, and the fees for each jurisdiction will also differ.
If you need your birth certificate on a rush, in most cases we can expedite your request and get your certified copy in your hands quickly.
Call our office at 713-874-1420 if you have any questions before you order your birth certificate or if you feel you have an unusual circumstance. We have helped people get the documents they need for years, and we're ready to help you.
Get started here.