How to Get Your Gabon Visa or eVisa
Going to the country of Gabon for business or tourism? Gabon is fast becoming a more popular destination.
According to an article in Bloomberg Business, Gabon was named the top Sub-Saharan country for retail growth.  You will need a travel visa to enter the country. Gabon also has a medical requirement, you will need to show proof of a recent vaccination against yellow fever. The maximum stay on a travel visa is 30 days.
Texas Tower can expedite your travel visa no matter what state you live in, here is all we need from you to process your travel visa to Gabon: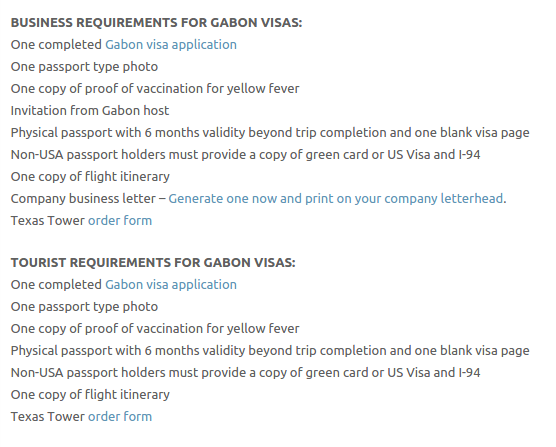 Here is an overview of Libreville in Gabon.
Let us help you expedite your travel visa to Gabon. Just contact our offices at 713-874-1420 today, for your visa or eVisa and we're ready to help you.