Interested in Kenya? There are Things You Should Know First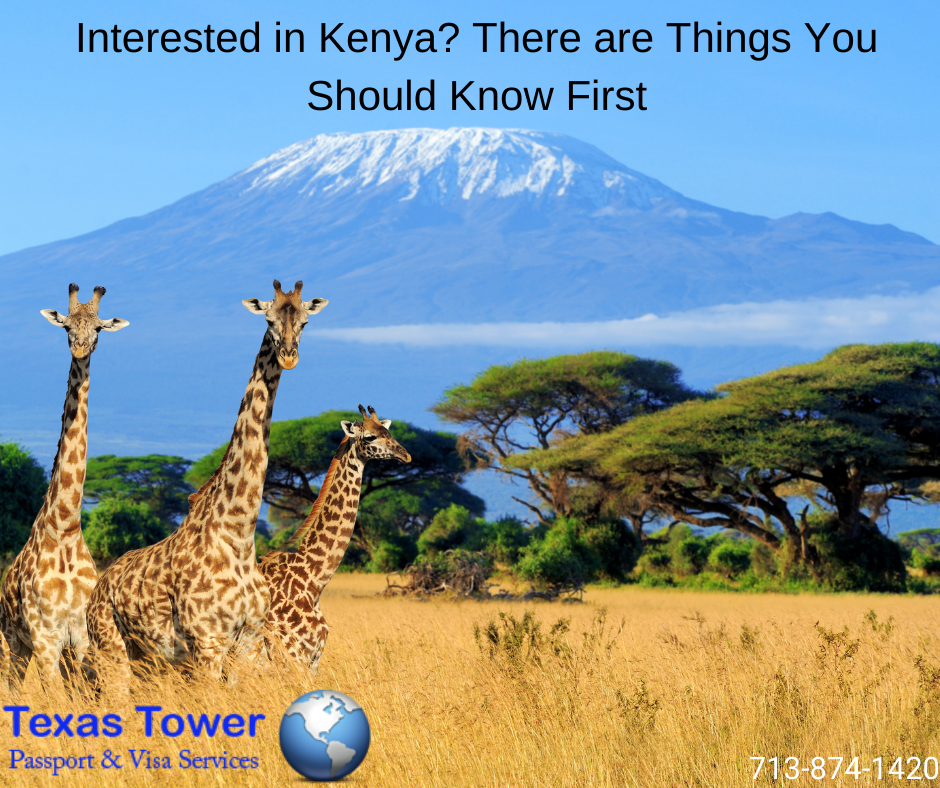 Americans can go to Kenya and move about freely with few restrictions.
The African nation said on July 7 it was beginning the first phase of reopening. International flights resumed on August 1, and the only requirement for entry is a negative COVID-19 test taken within 96 hours of arrival.
President Uhuru Kenyatta said back in July, "Any trends that signal a worsening of the pandemic, we will have no choice but to return to lockdown."
Kenya has had more than 34,000 cases in total and 581 deaths.
A visa is required for travel to Kenya. If you want assistance in obtaining your Kenya visa, contact our team at info@texastower.net or call us at 713-874-1420. We do the paperwork for you and make any trips to the embassy that are required.