Need a Holiday Destination Idea? Dominica!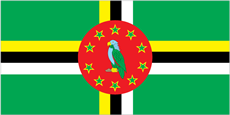 Love nature? Love to dive? Dominica needs to be a destination for you. This beautiful country has rain forests, mountains to explore, and over 40 spectacular dive sites. This little jewel in the Caribbean is a definite bucket list addition for travel buffs.
November through May are the peak months for tourists to visit. You can often score better deals on hotels during the off months, however, the offseason includes Atlantic hurricane season from June through October, and it includes a rainy season.
United States citizens traveling to Dominica do not need a travel visa for entry for tourist or business purposes. You will need an up-to-date passport.
If your passport does not have blank pages, you can no longer add them. You will need to renew the passport.
We can help you if you need to add pages or renew your passport. Expedited services are available.
Trip Advisor has a great overview of where to stay and what to do in Dominica.