Ivory Coast / Cote D'Ivoire Visa Tips

Traveling to the Ivory Coast (Cote D'Ivoire) from the United States? You will need a travel visa. The good news is we can get your travel visa for you and let you concentrate on getting ready for your trip.
If you're a business traveler – you will need the following :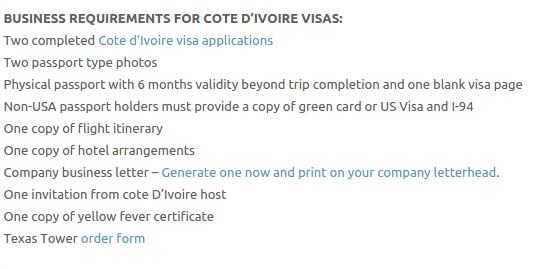 Tourists will need to use the following information to obtain their Ivory Coast visa: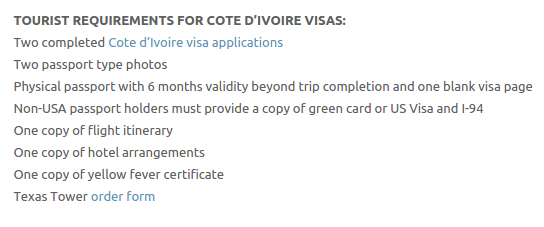 Your travel visa will be good for multiple entries and good for up to 12-months.
If you're curious about some of the best sites to see off the beaten path (even if you're there on a highly scheduled business trip – try to make time to see the country, it is stunning). Here is a brief video TravellingMatey made.