Local Passport Visa Service in Houston Texas
The Internet has made all aspects of travel more convenient. You can search for the best airfare, killer deals on hotels, and even begin the process of getting your passport or travel visa.
But what if you want to deal with a local company? Sometimes, you can increase your comfort level about doing business online  if you know the company has a local office you can go to if you wish. Our services are nationwide, but we have a local Houston, Texas office ready to serve you.
The U.S. passport office is currently running 7+ weeks for passport renewal, and because of the millions of passports expiring that were issued when the Western Hemisphere Travel Initiative went into effect, the number of individuals renewing their passports is expected to only increase as the year goes on.
We can assist you for any of the following services: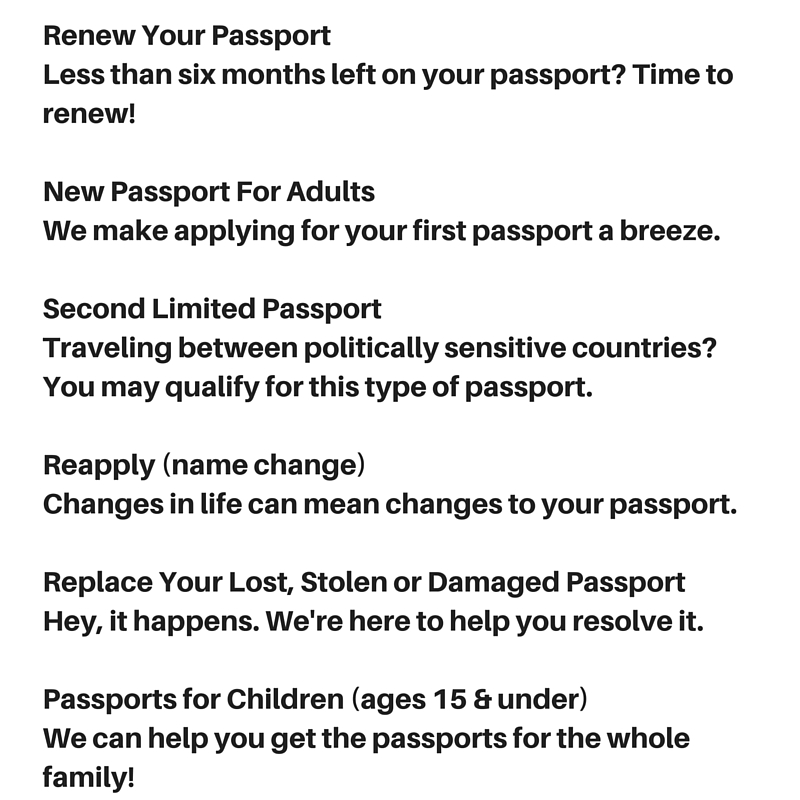 If you have any questions about your passport or visa, don't hesitate to let us help you. Call 713-874-1420 during regular business hours or email to info@texastower.net and we'll get right back with you.