Navigating Passport Name Change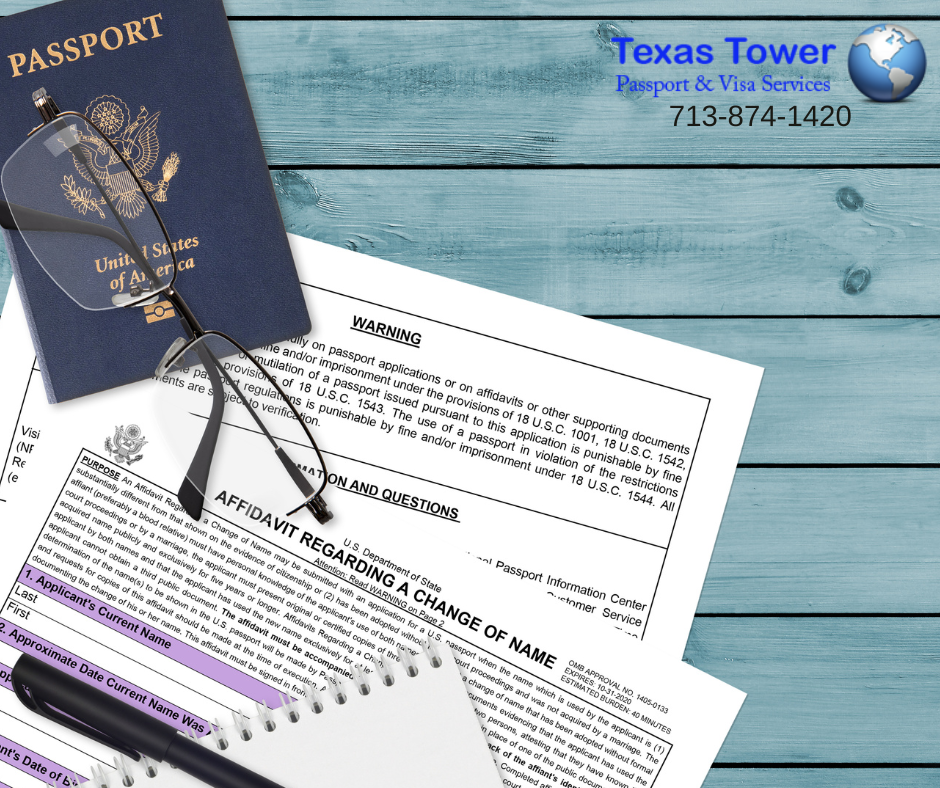 If you have legally changed your name and need to update your passport to reflect the change, the process is similar to a passport renewal with the additional requirement of providing proof of your name change. To begin, you will need to gather the necessary documents, such as your current passport, a certified copy of your name change document (such as a marriage certificate, court order, or divorce decree), and a recent passport photo that meets the specified requirements. With Texas Tower, you can save time and get your passport back to you in less than a week.
Contact us at 713-874-1420 and get started on the process today!