How to Outsource Your Company Travel on a Budget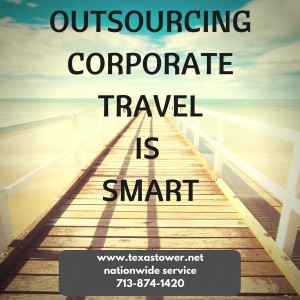 If your company requires employees to travel overseas on a regular basis, it makes good sense to outsource the procurement of passports and travel visas to a third party like Texas Tower.
No Overhead or Overtime 
Because you're outsourcing, there isn't a need to hire extra staff, pay overtime, or deal with delays because someone got swamped. We will handle coordinate with you regarding each person's travel plans, and make sure their passport is current and ready to travel. We will also ensure that the travel visa (if the destination requires a U.S. citizen to use one for entry to the country), can be procured in a timely manner. Thereby saving a trip to the embassy.
Documents at the Speed You Need Them
Most passports and travel visas can be expedited and obtained for you in as little as 24-hours. Each destination country has their own processing methods and timeline. Call and talk to our agents to find out the time frame for your specific needs.
Special Handling
Angola work visas and travel visas for India require special attention. We will do the legwork for your employee and save time on travel prep.
Translation Services
Our services also run to translation. We can translate any necessary documents from any language to English or English to any required language for travel.  Outsourcing translation  saves having to hire someone in-house for this task.
Certified Birth Certificate
There is another must-have document for travel. We can obtain a certified copy of a birth certificate from any state you require. Many visas require a certified birth certificate as one of the accepted proof of nationality.
You can save money and time outsourcing how you handle employee international travel. Our staff will handle each request on an individual basis to make sure the exact travel documents needed arrive on time and are 100% accurate. Contact us today to discuss at (713) 874-1420, we handle both large and small volume clients.